Encompass revolutionizes Know Your Customer processes with Pegasystems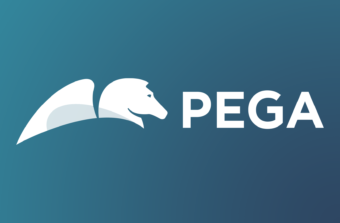 Encompass today announces an enhanced partnership with Pegasystems Inc., the software company empowering digital transformation at the world's leading enterprises.
The partnership enables mutual clients to access Encompass' KYC automation inside Pega Client Lifecycle Management™ (CLM) application, incorporating Pega Know Your Customer™ to streamline customer onboarding and enhance customer experience.
Encompass automates retrieval of KYC data and original documents with accuracy, consistency, and speed. This has been proven to reduce the time spent on these critical KYC activities by 80%, with key features including:
Pre-built integrations with more than 150 primary and premium data products cover more than 200 jurisdictions, including corporate registries, ultimate beneficial ownership registries, regulators and stock exchange listings, company data, Politically Exposed Persons (PEP), sanctions and adverse media screening, company identifiers and eIDV data.
Automates existing manual error-prone KYC processes to return source documents, Ultimate Beneficial Ownership (UBOs) and entities. Undertakes entity resolution and analysis to inform subsequent searches.
Provides full traceability and demonstrable compliance.
A digital profile is created for every search, complete with source documents, available to download and review when refresh or remediation is required. Provides the foundation for CLM and organizations moving towards perpetual KYC and a digital operating model.
—
Recognized globally as an industry leader for CLM and KYC year over year, most recently by leading independent industry risk technology analyst firm Chartis, Pega provides scalable customer risk management solutions across Financial Services. Pega's solutions are designed to meet the needs across the industry, ranging from single jurisdiction, single business line financial institutions, to large global complex, multi-jurisdiction organizations, with multiple business lines, products, and regulatory requirements,
Pega CLM's solution provides predefined industry best practices, including a suite of KYC rules for multi-jurisdiction and multi-product onboarding.
Inherent in the solution are digital process automation, due diligence workflows, rules, case management, Artificial Intelligence (AI), and robotics. The application can be deployed in as little as three months to drive real outcomes from front to back office.
Nick Ford, VP Strategic Alliances, Encompass, said:
Financial institutions are increasingly adopting data strategies that leverage external data and documents retrieved as part of their KYC processes to enhance the client profile. The Encompass and Pega partnership is exciting because, by seamlessly connecting the internal and external view of a customer into a single workflow, it enables powerful digital transformation and a resulting enhanced customer experience.
Marc Andrews, VP industry market leader, financial services and insurance, Pegasystems, said:
Financial institutions need to simplify the complexity of client onboarding while meeting growing regulatory requirements and mitigating risk. By partnering with Encompass, we enable banks to accelerate client onboarding and reduce time to revenue. The partnership will help our clients drive efficiency through the automation of due diligence data within the onboarding and KYC lifecycle.
For more information, please visit the Encompass listing on the Pega Marketplace, a curated destination of components, packaged service offerings, and applications that enhance Pega solutions.
You also might be interested in