Picking up the pieces: Recent developments in the 1MDB scandal – webinar recap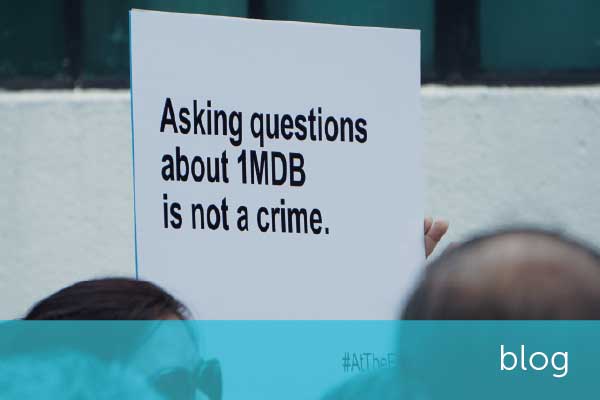 Picking up the pieces: Recent developments in the 1MDB scandal – webinar recap
The 1 Malaysia Development Berhad (1MDB) scandal, first uncovered in 2015 and which centerd on a state-owned wealth fund in Malaysia, brought to light a complicated global web of fraud and corruption.
It had grave consequences for Malaysia's political establishment, leading to the toppling of former PM Najib Razak's UMNO party, which had governed the country for more than six decades, as well as a 12-year prison sentence for the politician.
Someone who knows the ins-and-outs, and the scale of the fallout on the industry is Bradley Hope, award-winning journalist and co-author of the best-selling book "Billion Dollar Whale: The Man Who Fooled Wall Street, Hollywood, and the World," which told the story.
We were pleased to host a webinar, in partnership with financial crime agency Themis, which allowed Mr Hope to share his insights and take on developments connected to the case. Here, we round-up some of the key points from an interesting discussion facilitated by Themis CEO Dickon Johnstone, as Mr Hope reflected on the scandal and the role of Jho Low, a Malaysian businessman and fugitive sought by the authorities in Malaysia, Singapore and the United States in connection with his involvement.
Background
The 1MDB scandal is among the world's most remarkable and significant fraud cases. The case is focused around the 1MDB sovereign fund, which was set up in 2009, whilst then Malaysian Prime Minister Najib Razak was leading the nation. According to authorities, this fund was embroiled in the embezzlement of $4.5 billion of public funds, and subsequent laundering through well-known international financial institutions.
A key figure in activity was businessman Jho Low, described by Mr Hope as a "millennial
nobody", who persuaded Mr Najib to create the 1MDB fund, then drew billions of
dollars away. As Mr Hope said: "Low was extremely generous, giving away other people's money," until the net closed in on him.
The fraud was easy to uncover, with an analysis of mismatches between 1MDB and one of the connected entities, International Petroleum Investment Company (IPIC) showing up the look-alike subsidiaries and used by Low to funnel the money.
The deal reached by bank Goldman Sachs with the U.S. Department of Justice last year, to pay nearly $3bn (£2.3bn) to end an investigation into its role, represented a key juncture, as the latest in ongoing developments related to 1MDB. However, as Mr Hope explained, other headline fines are, at this stage, unlikely.
The latest on Jho Low
So, what about Jho Low? When asked about his whereabouts, Mr Hope said it is believed that Mr Low, who has been forced to stay away from INTERPOL countries following a Malaysian Red Notice, is in China, despite local government strongly denying this.
Reflecting on his own reaction when he realised the extent of the case, the journalist told how it did not take long for him to realise that the scale of the scandal was much greater than he had first thought, and the fraud itself was so large and multi-jurisdictional that, to this day, it remains impossible to say whether it will ever be clear just who was involved.
Focusing on the consequences of the operation that we are seeing now, Mr Hope said: "The Malaysian people now understand financial crime better". It is his belief that, even if institutions that helped Mr Low succeed have not felt the regulatory comeback as a result of their actions, the possible reputational damage that comes from being embroiled in such a high-profile scandal will make them change their procedures.
on-demand webinar
Picking up the pieces
Recent developments in the 1MDB scandal
Encompass' intelligent process automation conducts live document and data collection, analysis and integration from public and premium sources to bring transparency to complex corporate structures and ultimate beneficial ownership, delivering the most accurate and complete KYC on demand.
[hubspot type=cta portal=6032599 id=9abe717a-73f6-4270-a7d2-82bcbb4211a5]
You also might be interested in