5 challenges to finding accurate business information in the MENA region
Anyone who has invested or done research in the Middle East & Africa will know that finding reliable sources of business information is not always easy. In this article Patrick Lord of Diligencia, a data provider to encompass, outlines the most common challenges.
one legacy systems
Contrary to popular belief, there is a huge amount of official corporate information in the public domain in the MENA region, but it can be very difficult to access. Unlike the online search and API feeds now accessible from UK Companies House and other company registries in Europe, information in our region is often only available in an official gazette or sometimes even as a document which has to be requested from an authority in person. Even where an online source exists, such as Bahrain's Sijilat, or Iran's Company Registration General Office, the systems are often not user-friendly with limited search functionality, company updates published as they occur, and solely in the local language.
two multiple jurisdictions, multiple sources
Often just finding where a company is registered is a challenge in itself. In the United Arab Emirates for example there are more than 40 special economic free zones, on top of the seven emirates that make up the country, all separate jurisdictions which maintain their own registries. In Egypt, it is a question of where different types of information are held; to build one of the Egyptian company profiles on ClarifiedBy.com we typically consult the Ministry of Industry & Trade, the General Authority for Foreign Investment, as well as the relevant official gazette for the corresponding governing law.
three no real time updates
With a few exceptions, notably Jordan, Morocco and Tunisia, registries in the MENA region do not provide real time updates and companies are normally only required to submit their information on an annual reporting cycle. For that reason, at Diligencia we always date stamp our information so that our users have a clear indication of when it was last updated.
four transliteration
Even when you have found the company you are looking for, dealing with the minefield of how Arabic and Farsi words and names can be variously spelt in English – particularly in those jurisdictions where it is not required for companies to provide an English version of their name – can be tricky. If you speak and read the local language, that is useful, otherwise you may need help to navigate the Arabic naming system and eliminate false positives.
five cultural factors
There is a wider point to be made about the way company ownership is viewed in the Gulf and the wider MENA region. Incoming investors who take the availability of business information for granted may be surprised to find that it is viewed as a strictly private matter and not for public consumption. Ultimately, I believe this will change with the introduction of taxation, external regulatory pressure and international standards but investors should be aware of cultural attitudes and treat the information with due sensitivity.
It can take time and a degree of persistence to overcome these challenges and to stitch all the available data together to create comprehensive, easy-to-read and verified information. This is what Diligencia does, in an effort to provide clarity around the key business relationships which underpin so much of business in the MENA region. Whether you are an investor or service provider from within or outside the region, having a clear view of a company's structure, management and ownership is a fundamental building block of sound decision making, which in turn creates the foundation for growth and prosperity.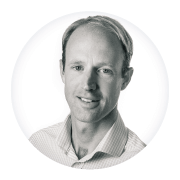 about Patrick Lord
MANAGING PARTNER, DILIGENCIA
Patrick joined Diligencia Group in 2015 to lead our client services, strategic planning and product development initiatives. Patrick has around 20 years' experience of covering and working in frontier and emerging markets, including Pakistan, Iraq, India, Saudi Arabia and the United Arab Emirates. Prior to joining Diligencia, Patrick spent 10 years with risk consulting firm Control Risks, latterly as Managing Director for its consulting businesses across the Middle East region. Patrick began his career at the Financial Times where over a period of seven years he held a variety of commercial publishing roles.
Click here to learn more about Diligencia.
about encompass
Founded in 2012 by entrepreneurs Roger Carson and Wayne Johnson, and operating from the UK, encompass is the creator of unique, innovative Know Your Customer (KYC) software for banking, finance, legal and accountancy that enable better, faster commercial decisions. The company is driven by the belief that the best decisions are made when people understand the full picture.
want to turn regulatory compliance
in to a competitive advantage?
Contact us today to arrange your personalised consultation of encompass. Discover how our KYC automation software can help your business accelerate onboarding and give you peace of mind that you are regulator ready.