Encompass appoints leading CEOs to the board of its first Advisory Council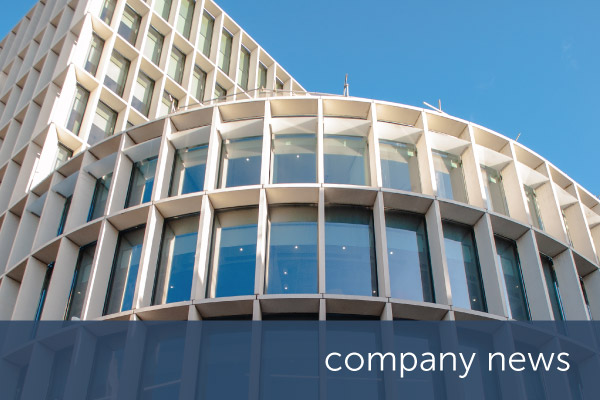 Encompass appoints leading CEOs to the board of its first Advisory Council
Today,
Encompass

has announced the creation of its first Advisory Council to bolster growth of the company and enable access to expert leadership and industry insights.
Encompass has appointed an all-star board to run this council, including former CRO of Macquarie Group, Stephen Allen; founder of IHS Markit, Kevin Gould, and former CEO of Axolotl Corp, Raymond W. Scott
Encompass will utilize this Advisory Council for high-level insight into current and future trends in the finance, tech and legal industry which will affect their customers. This in turn will impact Encompass' future product development.
Former CRO of Macquarie Group, Stephen Allen has gained extensive experience in investment and commercial banking, risk management, private equity and infrastructure, with a background in technology. He has global commercial experience, having operated in most of the world's major economies.
Also, Kevin Gould, founder of Markit Group (now IHS Markit), has immeasurable experience in finance: As President he managed product and sales, and helped grow the company from five to 5000 heads, revenue from zero to well in excess of 1bn with 25 offices in 14 countries, acquiring and integrating more than 30 companies and going public in 2014.
Finally, co-founder and former CEO of Axolotl Corp., Raymond W. Scott, is currently chairman of two privately held companies (Health Level Inc and Reveal Biosensors Inc) is a board director of another four (Health Fidelity Inc, Stella Technology Inc, Empatica Inc and iRhythm Technologies Inc).
Ray is also an active adviser to Genus AI, a consumer based Artificial Intelligence marketing company. Ray has had an interesting career in technology and will apply his first-hand insight into the current and future state of the industry to this Advisory Council.
Wayne Johnson, Encompass' co-founder and CEO, said:
We are pleased to announce our new Advisory Council and delighted to have secured such experienced and respected industry figures to work alongside us. Utilizing their industry know-how and years of practical experience will help us to stay closer to our markets as we look to continue our growth and their insight will prove invaluable to Encompass as we move forward, working to continue bringing the best solutions possible to our customers.
Encompass' intelligent process automation conducts live document and data collection, analysis and integration from public and premium sources to bring transparency to complex corporate structures and ultimate beneficial ownership, delivering the most accurate and complete KYC on demand.
[hubspot type=cta portal=6032599 id=9abe717a-73f6-4270-a7d2-82bcbb4211a5]
You also might be interested in