'What's the future of KYC?' – Howard Wimpory's key takeaways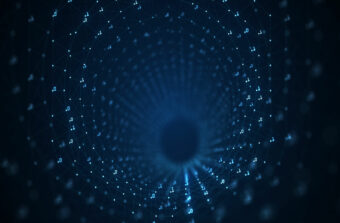 When it comes to preventing or detecting financial crime, manual Know Your Customer (KYC) remains inefficient. Despite widespread effort, the level of detection that we see now is, largely, as it always was.
In response to rapidly increasing competition from digital-first FinTechs, banks are changing how they view KYC, now looking to digital transformation programs to reduce risk, cut costs, and future-proof processes.
But what will that truly mean for its future? Howard Wimpory (KYC Transformation Director, Encompass), shares his reflections after chairing an expert panel about the subject.
Setting the scene
I was pleased to host Encompass' recent webinar, in collaboration with Capgemini and Pegasystems, titled 'What's the future of KYC?'. For this discussion, I was joined by Mary Hynes-Martyn (Head of KYC Operations Transformation, Deutsche Bank), Roland Guennou (Head of Regional CDD Policy Implementation, Standard Chartered), Ian Davies (Head of Data Science – Analytics and AI, Capgemini) and David McCurdie (Specialist Account Executive – Client Risk & Due Diligence, Pegasystems).
The group, each with vast experience across the KYC domain, was brought together to consider the current challenges banks face when it comes to their KYC processes, the drivers behind embarking on a transformation project, and what they need to do to prepare well for the future.
Delving into areas including the complexities behind managing ever-changing regulatory requirements, and the ways in which KYC transformation can assist in meeting evolving client expectations, the discussion brought pertinent points to the fore – particularly about how KYC should be approached, as well as the role of technology.
Howard's headline takeaways
To date, both the industry and market have focused on making the KYC process more efficient. However, the real opportunity now lies in improving the effectiveness of detecting and preventing financial crime. This should expand beyond static data attributes to consider a greater and more dynamic focus on actual transaction behavior, the inherent risk of a client, and the product they use
To truly succeed with this evolution, the role of the KYC Analyst as we know it, which could well move into the Client Risk Manager position, must move from being singularly focused on KYC risk to look at expanding the breadth of client risk reviews. As we see this progression, technology must develop in tandem, bringing together transaction data and KYC data to create a broader view
Alongside the opportunities created by new and developing technology, there is the chance to pivot to a KYC review process with very high levels of automation, with exception cases being referred for manual review. This would allow an operations team to have the capacity to support the increasing demand created by an underlying increase in case volume, the expanded breadth and depth of fuller client risk review, and regulatory overheads
You also might be interested in