We believe the best decisions are made when people understand the full picture
Wayne Johnson
  | 

CEO & Co-founder
the Encompass advisory council
Comprising technology and banking industry veterans who have experience leading successful, high-growth companies and teams, the Advisory Council will work to bolster our growth, which has accelerated in the past 12 months, leading to an increasingly global customer base and presence.
Coming from various backgrounds, each member's expertise will be leveraged by our executive team to ensure the success of overall strategic initiatives and bring us closer to markets.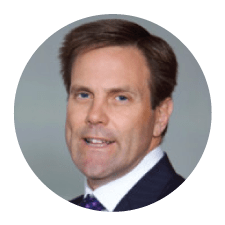 Stephen Allen
During a career that has seen him hold roles including CEO of the Macquarie Infrastructure Group, Stephen Allen has gained extensive experience in investment and commercial banking, risk management, private equity and infrastructure, with a background in technology.
He has global commercial experience, having operated in most of the world's major economies.
Today, Stephen has a variety of roles, including as a part-time Senior Adviser with KPMG, where he consults on risk management. He is also on the investment committee of a major global debt infrastructure fund, as well as being an active investor and adviser in early stage businesses, particularly in the fintech sector.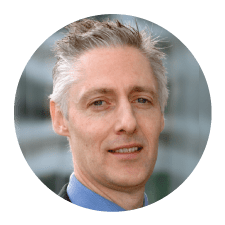 Kevin Gould
After a short career as an offshore oil engineer in the North Sea, Kevin switched to a finance orientated path by joining Wood Gundy, later CIBC Wood Gundy. He moved to become head of fixed income trading and sales at TD Securities in London in 1995.
In 2001, Kevin joined with four other partners to found Markit Group (now IHSMarkit). As President, he managed product and sales, and helped build the company from five to 5000 heads, revenue from zero to well in excess of £1bn with 25 offices in 14 countries, acquiring and integrating more than 30 companies and going public in 2014. Explosive growth continued, and Markit merged with IHS to create a leading data, analytics and service company across finance, energy and transport.
Kevin left IHSMarkit in late 2017 and since then has focused on seeding, investing in and advising smaller fintech companies. He holds Board positions with JDX Consulting, Semantic Evolution and Zerone and is advisor to two fintech VCs. Informally he spends considerable time trying to help any CEO that wants to listen strategise and create a path for growth.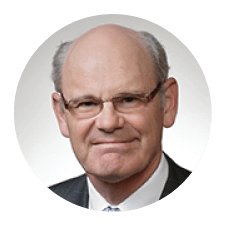 Raymond W Scott
Following a successful career in mathematics and software engineering in both the UK and Europe, Ray co-founded Axolotl Corp. to provide collaborative electronic workflow solutions for communities of health care providers.
Later, he emigrated to the USA and was instrumental in creating the concepts around Clinical Messaging, turning electronic medical record communication into a reality.
He is currently chairman of two privately held companies and (Health Level Inc. and Reveal Biosensors Inc.), and is a board director of another four (Health Fidelity Inc, Stella Technology Inc, Empatica Inc and iRhythm Technologies Inc). Ray is also an active adviser to Genus AI, a consumer based Artificial Intelligence marketing company.
While building Axolotl Corp, Ray served on the eHealth Initiative Board, a public/private collaborative helping to steer US government healthcare policy.
Earlier in his career, Ray was a research fellow at Harwell Lab in the UK. He designed and implemented the first criminal intelligence computer system for New Scotland Yard, a software package to create current and future anti-forgery designs for UK bank notes, and real-time software to control the flight of military rockets.
discover what Encompass can do for you
Ready to learn how Encompass can accelerate your client onboarding and compliance checks?
Fill out the form to request your personalised consultation on how Encompass can help your business.
Alternatively you can contact our team directly on +44 (0) 333-772-0002.