We believe the best decisions are made when people understand the full picture
Wayne Johnson
  | 

CEO & Co-founder
the Encompass industry advisors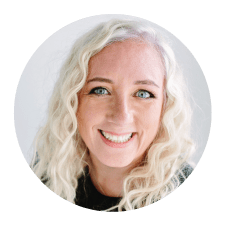 Amy Bell
legal industry advisor
Amy Bell is a Compliance Consultant and director of Amy Bell Compliance, where she helps firms adapt to the changing legal landscape by supporting everyone in a firm to understand compliance and how to apply risk management principles to improve client service and deliver efficiency.
Amy is also a current member and former chair of The Law Society's Money Laundering Task Force, and the author of The Law Society's Elearning and Toolkit on the Bribery Act.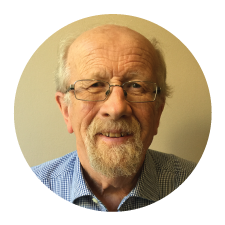 Richard Jones
consulting scientist
Richard is Adjunct Professor in Computer Science at the Australian National University. He wrote his first significant computer program (to do his algebra) as part of his PhD. Throughout the 40 plus years since he has developed leading-edge software from research concept to full implementation with a particular focus on technologies relevant to intelligence and investigation, commencing in the early 1970s with the first intelligence system for the Metropolitan Police and research into major incident investigations for the Home Office. He is a member of the Transnational Research Institute on Corruption (TRIC) at ANU.
Richard's previous roles include:
Chief Scientist, Distillery Software Pty Ltd;
VP Engineering, InText Systems;
Chief Scientist, Computer Power Pty Ltd;
Principal Scientific Officer, Harwell Laboratory, UKAEA.
He studied at Dublin University (Trinity College Dublin) and was awarded a 1st Class Honours degree in Mathematics and a Doctor of Philosophy.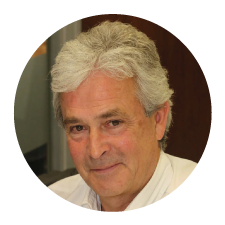 Gerald Murphy
industry advisor
Gerald is an entrepreneur with a proven record in starting, growing, and selling successful companies. In 2005 he was a founder of City Park Technologies, a business process outsourcing (BPO) specialist, based in Scotland that grew to cover five sites and employ 800 staff before being acquired by Teleperformance, the French-listed company in 2014.
Prior to that Gerald was a shareholder and Sales Director at Telecom Service Centres, a BPO founded in Rothesay with 20 staff, and sold in 2003 with 2,300 staff and £32m in revenues to a Lloyds-backed management buy-in. His early career was in sales and management positions in US-based technology companies including Unisys and Tandem Computers. He graduated in Economics at Glasgow University.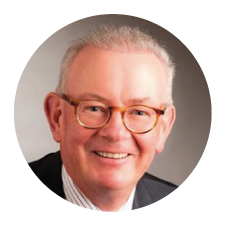 Graeme Willis SF Fin, FAIB, FCIBS.
financial services industry advisor
Graeme has 40 years experience within financial services, holding Board and Executive Management positions with major European and Australasian Banking groups, including the following Executive roles:
Group Head of Operational Risk with a major European Global Banking group;
Chief Credit Officer with a major Australasian Banking group;
Chief Operating Officer with a major UK Banking group;
State Corporate Manger with a major Australasian Banking group.
His responsibilities have included membership of Executive Management Committee, Group Risk Committees and Group Lending Committees.
Graeme completed a Management Development program with Harvard Business School and is a Senior Fellow of Financial Services Institute of Australasia SF Fin, Fellow of Australian Institute of Bankers FAIB and Fellow of The Chartered Institute of Bankers (Scotland) FCIBS.
Graeme serves as independent non-executive director at Royal Automobile Club of Victoria and Victorian Teachers Mutual Bank Ltd.
discover what Encompass can do for you
Ready to learn how Encompass can accelerate your client onboarding and compliance checks?
Fill out the form to request your personalised consultation on how Encompass can help your business.
Alternatively you can contact our team directly on +44 (0) 333-772-0002.