we believe the best decisions are made when people understand the full picture
Wayne Johnson | Co-Founder and CEO
the encompass executive team
Wayne Johnson
Co-Founder and CEO
Wayne co-founded encompass in Sydney and took the product to the Australian market in 2012. Since then, as CEO he has led the international expansion of the company, including the UK launch in 2015 and recognition as one of the UK's most influential RegTech firms.
Prior to encompass Wayne was co-founder and CEO of Software Associates, until the company's successful exit to a Hong Kong listed Company.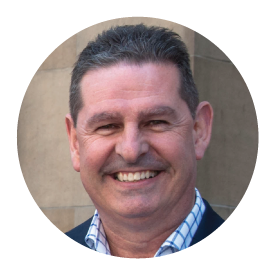 Roger Carson
Co-Founder & Global Financial Sales Director
Roger co-founded encompass and has brought the company's vision to life, expanding its reach and impact from Australia to the UK. His global outlook is informed by a highly successful international sales career with Andersen Consulting and then Unisys in the USA, South Africa, and Australia, as well as leadership roles in Asia.
Prior to encompass, Roger founded Pacific Advantage Services, raised Capital from Europe for Asian distribution, and completed a trade sale to IM Invest.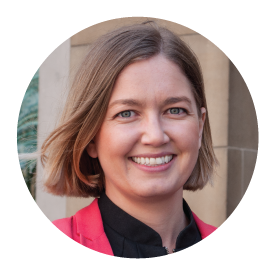 Alex Ford
VP Operations
Alex has worked with encompass since 2012 and re-located to Glasgow in 2015 for the company's launch in the UK and establishment of the UK operation.
As Vice President of Operations, Alex oversees Customer Success, Product, Business Systems and Security from the head office in Glasgow. Previously, Alex was Marketing and Innovation Manager for the Institute of Executive Coaching and Leadership in Sydney and Hong Kong, and prior to that marketed software company The Distillery. She holds degrees in Japanese and Marketing, as well as Digital Marketing qualifications from ADMA and Product Marketing from UC Berkeley.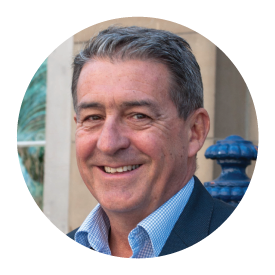 Graeme Buchanan
VP Product Development
As head of development and operations, Graeme is responsible for overseeing and implementing strategies for the end-to-end development of the encompass software and its progress to meet an evolving market's needs. He was drawn to encompass by the company's focus on innovation and the dynamic team creating innovative data visualisation solutions delivered as Software as a Service.
Previously, Graeme was the Chief Solutions Architect at RP Data Ltd, Australia's largest property data company, and led the R&D and product development teams at Software Associates where he pioneered the use of advanced product release and quality assurance infrastructure. He has also architected and managed major software projects in Retail Banking, Telecommunications Billing and Customer Care, Healthcare, Property Data and a variety of service based industries.
Graeme enjoys discovering cool gadgets, surfing, travelling, adventure biking, football and food of all flavours.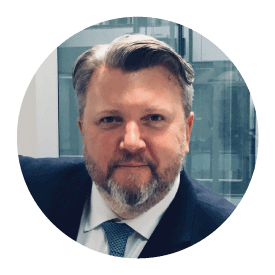 Ed Lloyd
Executive Vice President, Global Head of Sales
Over the past decade, Ed has led sales and served as a member of the Executive Management Teams at a number of organisations in the Know Your Customer and Governance Risk & Compliance space. Ed managed the New Business Sales and Account Management teams covering EMEA and Asia Pacific for these firms, delivering new business sales growth and increasing the brands' footprints in new logos and new geographies, that helped take two of them to successful sale, one to a FTSE 100 company, the other to Private Equity.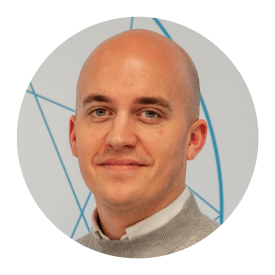 Stuart Barnard
Vice President, Finance
As Vice President of Finance and Company Secretary at encompass, Stuart is responsible for leading the company's global finance organisation. Stuart joined encompass in 2016, initially based in Sydney, as the company expanded internationally. Stuart repatriated to London with encompass in 2017.
Stuart has a varied background having held a number of financial, compliance and operational roles in professional service firms in London and Sydney. Prior to encompass, Stuart established and lead the operations of a high growth business advisory start-up.
Stuart is an experienced Chartered Accountant (ACA) and holds a degree in Economics from the University of Sussex.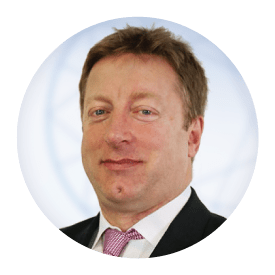 Roy McKelvie
Chairman
Roy graduated with a BSc in Production Engineering at the University of Strathclyde, and with an MBA from the University of Edinburgh Business School.
Roy is the Chairman of the Investment Board of AMB Capital Partners and of Condor Energy, and a Director of a number of other companies. He is an expert in M&A and private equity across global regions and industries. His former executive roles include MD and Asian Head of Deutsche Bank Capital Partners in Hong Kong, Managing Director and CEO of Gresham Private Equity, and CEO of Transfield Holdings.
discover what encompass can do for you
Ready to learn how encompass can accelerate your client onboarding and compliance checks?
Fill out the form to request your personalised consultation on how encompass can help your business.
Alternatively you can contact our team directly on +44 (0) 333-772-0002.