We believe the best decisions are made when people understand the full picture.
Wayne Johnson, Co-Founder and CEO
THE ENCOMPASS EXECUTIVE TEAM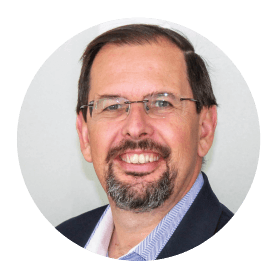 Wayne Johnson
Co-Founder and CEO
Wayne has won recognition as an entrepreneur and leader in the information industry. He has raised venture capital in the USA and won multi-million dollar grants from government. Putting capital to work, Wayne founded Software Associates in 1986 and served as CEO and chairman until the company was acquired by QHA, a Hong Kong listed Company in 2001. Software Associates grew to 60 staff with offices in the US, and Hong Kong. With a focus on enterprise integration, Software Associates successfully built and deployed major applications including telecommunications billing, Internet banking and corporate-wide customer care for the region's major banks, insurers and telecommunications companies.
Prior to co-founding Encompass Corporation, Wayne spent six years engaged in numerous property development, structured finance and private equity assignments. As Vice President of E-healthcare Asia he played a key role in the company's acquisition strategy in the region.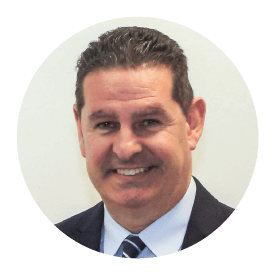 Roger Carson
Co-Founder & Global Financial Sales Director
Since co-founding the company in 2010, Roger shapes and advances global sales strategy at Encompass Corporation. He drives growth of our customer base by engaging channel partners and leading the company's experienced and ambitious sales team. Roger's passion inspires our team to make Encompass the platform of choice for professionals who work with commercial information.
Since meeting Wayne Johnson in 1991, they have partnered to establish a number of successful businesses. Roger has also created his own ventures, including 2M Services – a provider of corporate sales and support capability throughout Asia for early stage US technology vendors.
Roger has built a career in the technology business. After completing his Bachelor of Business in Finance, he gained extensive experience with multinational firms including Accenture, Unisys (South Africa and Australia) and BEA Systems.
The genesis of the Encompass platform was in a personal involvement with a large property development project. His experience in being unable to immediately access to accurate information that he needed stimulated the seed of an idea. He and Wayne together envisioned a solution that would quickly inform him of the people, property and companies related to the project in question. Developed to fill this gap, Encompass highlights risks and opportunities. Using the plethora of data now available in the marketplace, Encompass will highlight valuable information needed to make sound commercial decisions.
Away from work, Roger enjoys golf, squash, swimming and travel. His keen interest in world affairs is informed by experience of living in the US, South Africa, Hong Kong and Australia.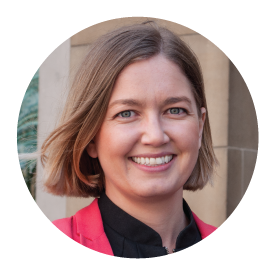 Alex Ford
VP Marketing & Operations
Bringing customer focus, strategic thinking and innovation to the team, Alex is responsible for driving growth and raising awareness of Encompass. Her innate interest in human behaviour and business drives an enthusiasm for marketing.
Previously, Alex was Marketing and Innovation Manager for the Institute of Executive Coaching and Leadership in Sydney and Hong Kong, and prior to that marketed software company The Distillery. She holds degrees in Japanese and Marketing, as well as Digital Marketing qualifications from ADMA and Product Marketing from UC Berkeley.
When she is not engrossed in marketing Encompass, Alex serves as a Director to her family's Wholesale Distributorship business, participates in the University of Sydney Business School's "Digital Disruption Research Group", enjoys yoga and drinks endless cups of tea!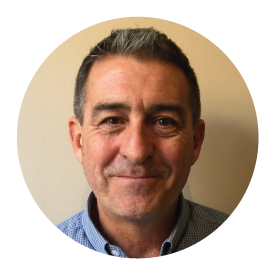 Graeme Buchanan
VP Product Development
As head of development and operations, Graeme is responsible for overseeing and implementing strategies for the end-to-end development of the Encompass software and its progress to meet an evolving market's needs. He was drawn to Encompass by the company's focus on innovation and the dynamic team creating innovative data visualisation solutions delivered as Software as a Service.
Previously, Graeme was the Chief Solutions Architect at RP Data Ltd, Australia's largest property data company, and led the R&D and product development teams at Software Associates where he pioneered the use of advanced product release and quality assurance infrastructure. He has also architected and managed major software projects in Retail Banking, Telecommunications Billing and Customer Care, Healthcare, Property Data and a variety of service based industries.
Graeme enjoys discovering cool gadgets, surfing, travelling, adventure biking, football and food of all flavours.
.
Chairman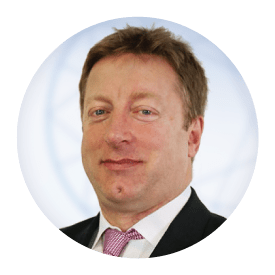 Roy McKelvie
Chairman
Roy graduated with a BSc in Production Engineering at the University of Strathclyde, and with an MBA from the University of Edinburgh Business School.
Roy is the Chairman of the Investment Board of AMB Capital Partners and of Condor Energy, and a Director of a number of other companies. He is an expert in M&A and private equity across global regions and industries. His former executive roles include MD and Asian Head of Deutsche Bank Capital Partners in Hong Kong, Managing Director and CEO of Gresham Private Equity, and CEO of Transfield Holdings. With his new appointment, Roy will split his time between the company's base in Glasgow and Sydney, Australia.