Encompass appoints banking industry veteran Doris Honold to its board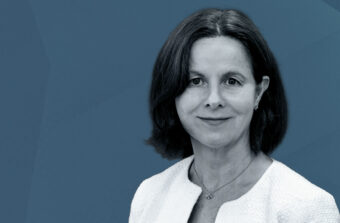 Encompass , the leading provider of Know Your Customer (KYC) and Anti-Money Laundering (AML) software, has appointed Doris Honold, a banking industry veteran, to their board.
The news follows Encompass' major US expansion during the Q4 in 2021, and the promotion of Alex Ford to President, North America.
Doris Honold has over 25 years of financial services experience, working in various Chief Risk Officer (CRO) and Chief Operating Officer (COO) roles across the globe in Los Angeles, Frankfurt, Singapore, Tokyo and London.
Honold spent over 12 years at Dresdner Kleinwort, now Kleinwort Benson, where she worked her way up to Global Head of Market Risk, before spending over 12 years at Standard Chartered Bank, most recently as Group COO.
Honold holds a number of board and advisory positions where she continues to offer her expertise regarding risk management.
She is highly experienced in change management and digital transformation within large institutions and brings deep insight into the challenges that many Encompass customers face within their own organizations.
Wayne Johnson, CEO and co-founder, Encompass, said:
We are excited to add to our existing board by welcoming such an experienced and knowledgeable colleague. Doris has experienced first-hand the challenges that our customers face, and her insights will be invaluable in helping us support them better.
Doris Honold said:
I am joining Encompass at an exciting time in the company's journey. Encompass is going through significant change and I am delighted to be a part of that, bringing my own insights and experiences from managing this process in large global banks.
You also might be interested in