Encompass named as a finalist in the British Bank Awards 2020
Encompass has been named among the finalists in the British Bank Awards 2020.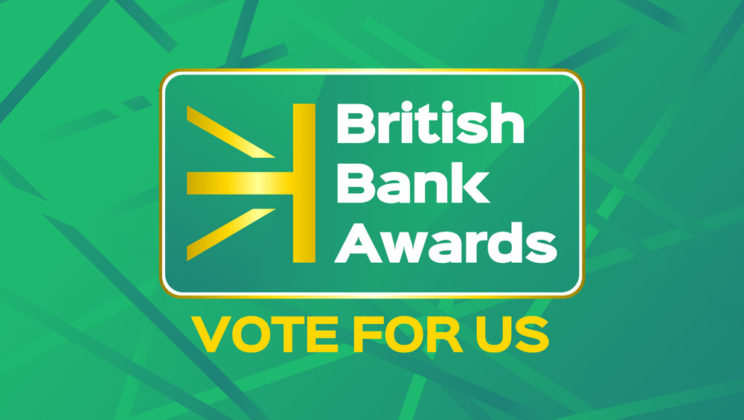 The British Bank Awards aim to find the best financial products, hottest innovation, and the most trusted financial brands and partners.
These awards are voted for by customers and so far over 21,000 have voted for more than 180 different companies.
Now in their sixth year, the awards are run by Smart Money People, and have become the most widely reported banking ceremony of their kind in the UK.
We are up for 'RegTech Partner of the Year' and, if you haven't voted just yet, there's still time, as voting for finalists continues until February 9. You can make your choice here.
Commenting on our inclusion, Encompass CEO and co-founder Wayne Johnson said:
We are delighted to have been named as a finalist in our category at the British Bank Awards 2020. It underlines the level of work we're doing to support our clients in the sector, with our focus being on continuing to grow what we offer in the year ahead.
Michael Fotis, Founder of Smart Money People, said:
The British Bank Awards aim to discover and recognise the firms that are working hard to deliver great products and services for their customers. With the financial services industry becoming more competitive every day, all finalists should be very proud of the great feedback they've received from their customers.
With a range of categories including 'Best Mortgage Provider,' 'Best Banking App' and 'Customer Service Champion' the British Bank Awards 2020 will help to better guide millions of customers looking for the best financial services firms to do business with.
about Encompass
Founded in 2012 by entrepreneurs Roger Carson and Wayne Johnson, Encompass is the creator of unique, innovative Know Your Customer (KYC) automation software that enables better, faster commercial decisions. The company is driven by the belief that the best decisions are made when people understand the full picture, fast.
want to turn regulatory compliance
in to a competitive advantage?
Contact us today to arrange your personalised consultation of Encompass. Discover how our KYC automation software can help your business accelerate onboarding and give you peace of mind that you are regulator ready.