Encompass joins WeAreTechNetworks to promote women in technology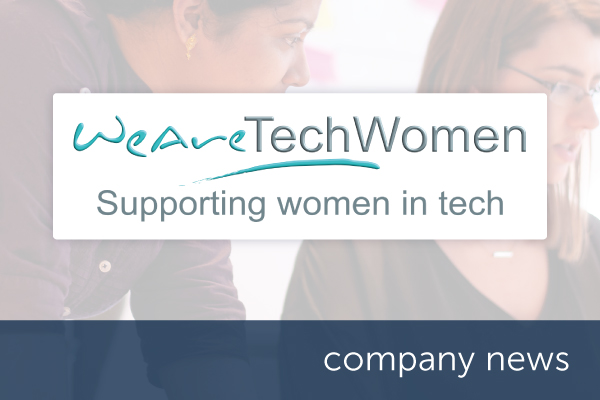 Encompass joins WeAreTechNetworks to promote women in technology
At Encompass, we believe it is vital to support and encourage our female talent, both here and within the industry, and we are pleased to further our commitment to this by joining WeAreTechNetworks, a networking forum driving representation and collaboration between women in technology.
Supported by the Tech Talent Charter, it brings together diversity and inclusion leads from a range of industries and sectors, with founding organizations being PwC, Visa, HSBC, Barclays, Oliver Wyman, Credit Suisse and KPMG.
Activities planned include networking and learning events with topical speakers and speed networking with other members. There will also be annual research carried out which will delve into members' experiences around strategic initiatives and engagement.
The group formally met for the first time earlier this month, with our Partnerships Director, Tina Valand, representing Encompass. Tina, a recipient of the TechWomen100 award, is passionate about diversity and inclusion, as well as mentoring up-and-coming female professionals.
She said:
Being part of WeAreTechNetworks is a very exciting start to the year for Encompass. I am passionate about the importance of diversity and inclusion and the role it plays in technology innovation

The kick-off meeting was just fantastic, hearing about the successes and challenges from different organizations in an open, candid forum. You could just feel the passion from the speakers! Individually you can drive change but as a collective we can make a difference

Despite the challenges the last year has brought, it is fantastic to work at an organization that is focused on its people and values. I am looking forward to developing a deeper understanding of strategic initiatives and sharing our insights from the teams at Encompass
Vanessa Vallely OBE, Managing Director of WeAreTechWomen, added:
We are exceptionally proud to launch WeAreTechNetwork… Through the forum, our aim is to create cross sector relationships, provide a platform to share best practice and provide opportunities for our members to hear from some of the industries most incredible thought leaders.

As a collective, our core aim will be to share, generate and execute ideas to progress the careers of women in tech and to attract more women into the industry.
careers
Join the Encompass team!
There's never been a better time to join our team. Check out our latest vacancies in Engineering, Business Development, Product and more.
Encompass' intelligent process automation conducts live document and data collection, analysis and integration from public and premium sources to bring transparency to complex corporate structures and ultimate beneficial ownership, delivering the most accurate and complete KYC on demand.
[hubspot type=cta portal=6032599 id=9abe717a-73f6-4270-a7d2-82bcbb4211a5]
You also might be interested in