how to ensure KYC software implementation success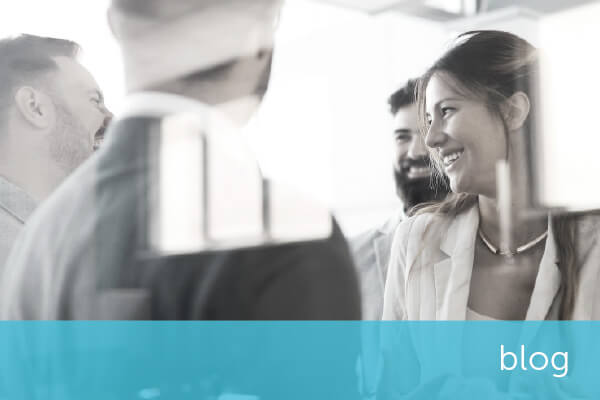 how to ensure KYC software implementation success
Fear of change is natural, and not always unfounded. New revelations in the financial services industry reveal that failed software projects have cost one UK business over £1m alone.
Digital transformation is demanding that firms innovate to satisfy customers and create more operating efficiencies. While failure to keep up carries a cost, so does failure to successfully implement the new technology that's driving change. Business leaders making the case for, and investing in, new systems are put under the microscope – if the solution takes hold across the company and makes an impact, they're a hero – if it doesn't, they'll never hear the end of it.
Investing in a technology provider with a strong customer success team is critical. One that can guide you through implementation and help you understand how to get the most value out of your investment. They should ensure that the software adapts to your processes and your people, so that the tool is embraced and adoption is foolproof.
At encompass, we've built a customer success program that supports our customers throughout their journey with us, beginning with a tailored approach at implementation and carrying through to help them get the most out of our software. This post highlights our approach to KYC software implementation, how we ensure success, and what you should look for when initiating your own KYC automation search.
dedicated support partners
Every encompass customer receives a dedicated customer success specialist. These are subject matter experts who can offer best practices based on experience and information we've gained from hundreds of successful deployments.
In the initial phases, our experts drill down into your requirements, extracting the information needed to put a successful automated system together. A dedicated partner plays an integral role in helping business leaders ensure implementation is smooth, adoption is successful and that users are easily finding value from the solution.
Our customer success specialists will help you:
transform your current manual processes to intelligently automated processes
determine which policies you need to comply with and how best to automate them
set-up users and co-ordinate staff training
institute change in your automated workflows based on new regulations on an ongoing basis
process discovery and goal-setting
A lack of consultation before and after project deployment impacts the success rate of SaaS rollouts in the financial sector. Internal compliance policies are complex and have been built to adhere to specific requirements. It's essential that a software vendor collects the necessary business understanding to align with your goals. This is a crucial part of the project and the foundation for your implementation roadmap.
Understanding compliance and the regulatory environment is one thing, but your customer success team needs to understand your bank's specific requirements. We begin every partnership with a discovery session to build a solid understanding of your current processes and then map those processes to an automated workflow. We ask questions surrounding the profile of your typical customers, information requirements and risk profile to help configure a workflow that can then be automated in line with your risk based approach.
Success is measured differently by different customers and their stakeholders. At the onset of our partnership, we work to understand your specific success criteria and develop goals that we can measurably track against to make sure you're getting the ROI expected out of the technology.
sound change management processes
Any automated system must be able to change with the regulatory landscape. In May 2018 the EU put forward 5AMLD, an update to the previous 4AMLD, which proposes more stringent controls on cryptocurrencies and third parties.
To keep on top of these upcoming changes, an automated KYC solution needs to have the flexibility to evolve and be configured to be able to:
determine Ultimate Beneficial Owners (UBOs)
incorporate risk management to prevent digital currencies financing terrorism and limit the use of prepaid cards
apply more stringent regulations on transactions to and from high-risk third parties
ensure Financial Intelligence Units have access to records including centralized bank account registers
It's critical to have a technology partner with practice-area expertise, a close eye on the regulations coming down the pike and experience helping financial institutions implement policies based on these regulations. Change is, of course, a constant, and it can happen not only in the regulatory environment, but within the global market and your own customer base as well. Suddenly a region that was previously considered low risk could become high risk, or the subject of sanctions, and your automated processes need to account for that.
connections and tracking to help your organization thrive
The encompass network allows us to provide best in class consultancy and support for our customers. Comprised of financial industry and regulatory specialists with CAMS certifications, this resource is tapped to hone your automated system — making it more accurate and efficient.
We often see regulatory changes ahead of time and can implement them into your compliance system so your staff has time to understand and prepare for the policy adjustments put in place. Post implementation, we use comprehensive ROI tracking and reporting to ensure that your system meets its targets and deployment stays on track.
mitigating the risk of an automated KYC system
As a decision maker, it can often feel that you are in a no-win situation. On the one hand, you have customer expectations to meet. On the other hand, you have a board that is scrutinizing the added costs of not only the technology, but the headaches that may ensue trying to get all parties on board. On top of this, you have the fear that a new system will make you a statistic in the next 'failed project' survey.
With a project partner that takes a thorough and detailed approach to customer success, the risk of failure becomes much smaller. The foundations are strong and in place. Regulatory changes are managed and you have the support to adapt your policies to meet new demands.
With regulations growing ever more complex, soon it will almost be impossible for one person or team to keep abreast of the changes. Intelligent automation, with the right support, helps firms break free of the limitations and inefficiencies created by a manual process. We are there from day one, ensuring that your compliance systems are accurately applying the right regulations at the right time and to the right customer. Our clients see faster KYC onboarding and in turn, cost savings, greater adoption rates and a fast-track to ROI.
Schedule your consultation today and see more accurate KYC onboarding and embrace intelligent automation with confidence.
[one_fourth]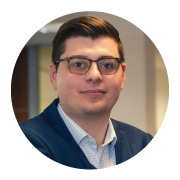 [/one_fourth] [three_fourth_last]
about Scott Goodsir-Smyth
HEAD OF CUSTOMER SUCCESS
Scott is our Head of Customer Success here at encompass and regularly speaks with our users directly on the ins and outs of the software. Scott has over 10 years of customer relationship experience within the technology space and is responsible for the entire customer journey here at encompass, from on-boarding, implementation, training and on-going technical support.
Connect with Scott on LinkedIn.
[/three_fourth_last]
want to turn regulatory compliance
in to a competitive advantage?
Contact us today to arrange your personalised consultation of encompass. Discover how our KYC automation software can help your business accelerate onboarding and give you peace of mind that you are regulator ready.
You also might be interested in