In the spotlight – Claire Fremder, Product Training & Content Manager
Culture, passion and people. For Claire Fremder, these are the things she sees as key to her working life – and where, she believes, Encompass excels.
Having joined the company when it was still very much in its infancy, she has watched it grow on a global scale, but it is the fact that the value of a good, positive environment and working together as a team has not diminished that means she still enjoys her job as much as ever.
With a background in training, Claire has always been focused on delivering the best possible service – whether that be internally or to customers – and it is that drive that she instills into her role as Product Training and Content Manager at Encompass.
Here, she shares how she came on board with the organization, how it has felt to watch it develop and why, as long as you have colleagues you can work well and laugh with, anything else can be navigated…
What led to you joining Encompass?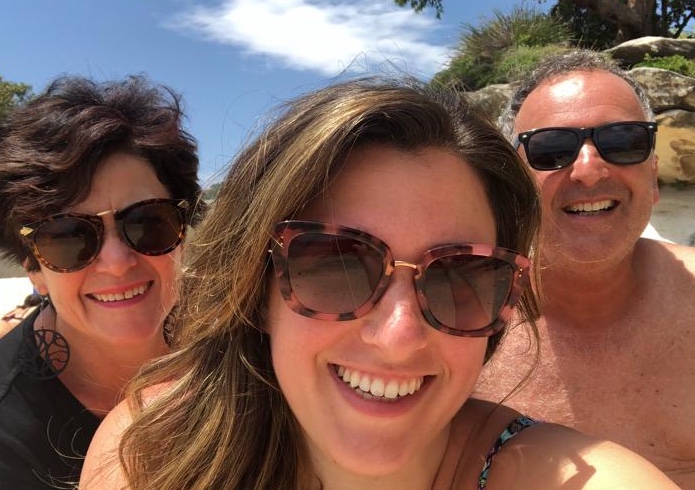 I worked with Wayne [Johnson, CEO and co-founder] and Graeme [Buchanan, Strategic Projects Manager] at Qantas Holidays, and we built a great friendship. From there, I took a job designing and building computer-based training, which we now know as e-learning, before contracting in telecommunications.
It was at this point that Qantas Holidays had a reunion, where I met up with Graeme again and he told me about Encompass and we spoke of me joining the team. I've been with the company for six years now.
In terms of my own background, I used to be manager of the Asia division at Qantas Holidays, then moved internally to a customer service role, managing disputes and representing the company at tribunal hearings. I have spent a lot of time in management and have always loved the customer service side of things but wanted a change so I decided to move to the development of e-learning.
From there, I really have never looked back. I enjoy training, be it in the classroom or online. I am very computer literate so pick up systems easily. It's been my career for a long time now and I absolutely love it. Training, service and, more so, helping people is what I am interested in.
I always look at things from the perspective of how I would like to be treated as a customer and it all comes down to how you deliver service. My goal remains making a success through the service we provide.
—
What appealed to you about becoming part of the team?
Having worked with Wayne and Graeme previously, I knew it would be solid. They knew me and my interests and the role fitted to that. The appeal was working for them again, as well as the job itself.
It fascinated and excited me that I would be helping them grow the business. I have a great loyalty to them. I have always said this will be my last job before I retire and that hasn't changed – I am very satisfied with what I do and the company itself.
Please explain your role…
I am heavily involved in the process of new systems and making sure processes work. I build and deliver training, as well as put together all the materials.
I work with our product on a daily basis, so have a real understanding of it. My main focus is the help content – researching data providers and testing features to write the articles. Working on training for customers and staff means I'm across all areas and it's nice to have input. It's this variety that I enjoy.
How has working for the company changed over the years?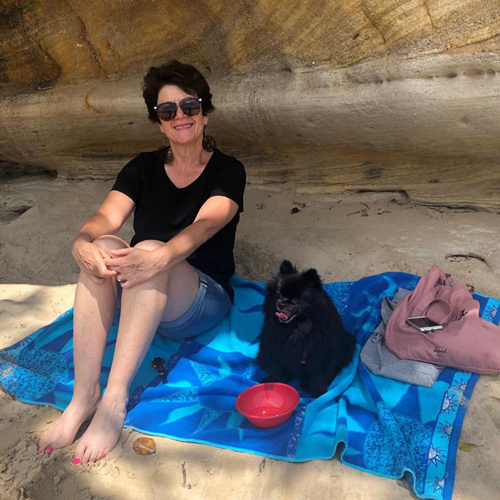 The company has grown enormously – when I started, we had five or six people in Sydney and a CRM – Salesforce. Now we have many more people, use many more systems, and have a global reach.
We had a great start in Australia with our customers there and that has grown. We now offer a totally different product and to different industries. The company has gone through a total pivot of product and target market, progressing from a start-up company to a scale-up, and it is great to have been witness to it all.
How would you describe the culture of the team in Australia?
We are lucky to have a great young team. We socialise a lot, in and out of the office, and really get on. It's multicultural and we benefit from everyone's background and experience.
There is a relaxed culture in Australia and we know how to have fun, but we balance that out by working hard and getting the job done. All of us are amazingly passionate about our jobs. We work hard but we play hard as well.
What are the advantages of working for a scale up business as opposed to a big corporate company?
Even though we have grown, we don't have that corporate culture – we are still segmented to an extent, which means you don't get the level of red tape you may find at bigger organizations.
We have managed to avoid that and can still make our own decisions, where possible, which I like. I still work very independently and have flexibility, although I am part of a wider team. Even as we grow, I would like to maintain that family feel that we have built.
How would you sum up your experience of working at Encompass?
No job is a bed of roses all the time but when you have great people and a great vibe, like we do, all the difficult things become easier. It is important that you are able to laugh together at the end of a tough day.
It is challenging and can be frustrating at times, like anything, but I am passionate. The culture, work ethic and flexibility really make it. There is a lot of variety and I am never bored. I love the people and I love my job.
You also might be interested in