Key ingredients of a successful KYC transformation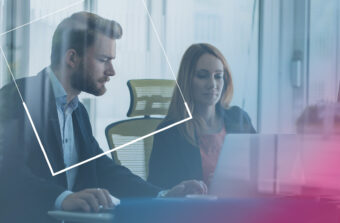 Doris Honold recently joined our Board as Non-Executive Director. In this interview, we find out more about her experience managing KYC transformation in a global bank.
Firstly, can you tell us a bit about you and your career so far?
I started in banking more than 25 years ago, in the aftermath of the Nick Leeson/Barings scandal. He was a rogue derivatives trader who was single-handedly responsible for the collapse of Barings Bank in 1995. This event was a catalyst for greater regulatory focus on managing risk, especially from a regulatory perspective, and I was part of the early pioneering efforts in the discipline of market risk. I was working for Dresdner Kleinwort at the time and set up the Market Risk department in Tokyo, before becoming Global Head of Market Risk. From there, I moved to Standard Chartered, where I also headed up Market Risk globally. I loved the market risk space because it had such a fantastic mix of financial products and markets and required an understanding of geopolitics, mathematical modelling and internal and external stakeholder engagement.
I then became the Global Chief Operating Officer. Part of my remit was leading a number of change programs across the organization, usually spanning multiple business lines and up to 70 countries. One of the largest programs I ran was customer due diligence (CDD)/Know Your Customer (KYC) transformation. I was responsible for this project across the whole organization, covering retail banking, private banking, SMEs and corporate clients.
Do you think KYC transformation is the same as other types of change programs within large financial organizations?
KYC transformation is multi-dimensional
All change programs have their individual challenges, but what is particularly special about KYC is the number of different dimensions involved in the transformation. The program may start with the need to enhance technology and infrastructure, driven by significant increases in customer volumes, for example, but this is often in parallel to other changes, such as updates to the KYC policy, either as a response to a regulatory change or the need for stricter internal standards. To comply with these new standards and the greater levels of precision they require, additional data will be needed, processes re-engineered, organizational structures may need to change and people retrained.
KYC transformation touches every layer of an organization – from data to policy and governance all the way through to client engagement – and is therefore very complex to manage.
Importance of defining success criteria
Planning for such a large transformation program can be challenging, but I found it helpful to agree on a handful of critical success criteria points, incorporating regulatory compliance, policy compliance and efficiency gains. Most crucial were the gains to be made for the people working in KYC. This work can be cumbersome and time consuming, making it unrewarding and repetitive for talented staff employed in all parts of the process – and KYC transformation offered significant opportunities to make the work more enjoyable and interesting for employees.
What were some of the obstacles you faced in transforming KYC and how did you overcome them?
Overcome resistance to change
As humans, we are naturally resistant to change unless we trust that the change will be successful and an improvement on the current situation.
Overcoming inertia and the resistance to change has to be at the core of any large-scale transformation program, especially one that impacts so many dimensions of an organization. I've found that there are two key aspects required to engender this trust. The first is to be really clear in communicating and showing that there is a credible plan. The second is to be as transparent as possible in those conversations.
KYC transformation usually involves implementing technology, which will automate processes, and this results in changes to people's roles. There will be fear of redundancies if cost efficiencies are to be realized and this can impact people's enthusiasm to engage with the program. If you tackle this at the start of the program and be as transparent as possible about where the biggest disruption is likely to occur and where there will be opportunities for redeployment, then employees will appreciate the honesty and be inclined to contribute where necessary.
Never underestimate the emotional aspect of change. Ensure you devote time and effort to managing this. Of course, there is a formal element, with metrics and plans, but the informal element – how your team actually feels about it – is just as important.
Ensure senior leadership understands the complexity of the program
One of the biggest obstacles I encountered in other organizations trying to implement large scale transformation is the lack of senior sponsorship and support. KYC is critical to the success and growth of an organization, so it is vital that people pay attention and do what is necessary to support it.
I knew that it was vital for my peers and the CEO to understand the complexity of what KYC transformation entails, so, I once had a meeting with the CEO and took with me a hard copy of a CDD file for a customer – the file was about an inch thick. By showing the CEO this file and explaining what it entailed to compile it, he realized how complicated the KYC process is and why it was so important to succeed in our transformation.
By securing his support and the support of my peers, I was able to then ensure that the rest of the bank were clear that KYC transformation was a key priority.
Avoid the temptation to move to execution too quickly
When the program starts, teams will want to get going and there is often a lot of pressure to make progress and maintain momentum. Whilst this forward motion is desirable, it is vital to ensure that you have spent enough time planning for it. The temptation to move straight into execution can mean that unforeseen obstacles arise along the way and take a lot of time to overcome. In the worst-case scenario, issues may be uncovered that require a complete u-turn, costing significant amounts of time and money.
Focusing on planning and analysis in the initial stages can help you to identify data or system issues much sooner in the process, which means solutions can be incorporated into the program plan and scope, saving time later.
What advice would you give to an organization that is considering a KYC transformation program?
Pay attention to your data
Data is at the core of so many issues. I have seen three key problems arise. Firstly, data models are designed that are reliant on data sources not available to the bank. Secondly, the data is of poor quality and inconsistent and finally, the data is incorrectly interpreted. We had a case where a regional telephone code from India was incorrectly identified as a telephone country code for Iran, which raised red flags unnecessarily. So, ensure you have good data governance, good data availability and good data quality.
Involve a wide range of stakeholders in the organizational design
Automating KYC processes will impact many groups across the organization. When redesigning your operating model and processes, involve all key stakeholders so you can map out what the new organizational design and structure will look like.
Celebrate successes along the way
KYC transformation programs are multi-year endeavors, so it is really good practice to highlight achievements along the way and remember that how you communicate these milestones is just as important as what you communicate. KYC can be very technical and complex. I remember one news article that we posted that had the headline of '50 countries, 50,000 clients, one weekend,' to celebrate the successful roll-out of software. Don't underestimate how important good communication is and work with your internal communications team to ensure you have a plan to bring out key messages in a catchy way.
Finally, if you could summarize your three top tips for a successful KYC transformation, what would they be?
My first top tip is that leadership is crucial. Senior management of the bank must recognize the importance of KYC transformation and make time for it.
Secondly, allow for sufficient planning and don't move too hastily into execution mode, despite the pressure coming from external stakeholders
Thirdly, keep a sense of reality and manage the energies of the project teams. These programs are long and hard, and it is important to be realistic about what is involved and ensure that teams pace themselves accordingly.
You also might be interested in