New ebook explores client outreach challenges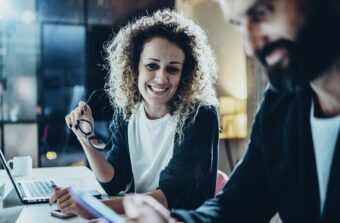 Client outreach is a pressing issue for many organisations. In fact, research carried out by Encompass showed that it was considered the most challenging element of Know Your Customer (KYC) for respondents.
Client outreach is the process of acquiring accurate KYC documentation directly from a client. As part of this process, a KYC analyst determines a client's risk score, and this then defines the client due diligence and KYC requirements, initiating the retrieval of information that may not have been available in the public domain.
It brings several challenges, such as ensuring the right contact is receiving requests for information, receiving a response in a timely manner, and ensuring that information is retrieved from acceptable sources.
In a new ebook, we detail these challenges, the lasting impact on business, and how RegTech reduces the need for what can be a particularly costly process.
The challenges of outreach
During outreach, a client is often asked several times for information, and also for the same information more than once, which can make it a protracted and difficult stage. They can also be asked for the wrong information, or the wrong level of information, leading to frustrations on both sides.
An ineffective process here can lead to numerous issues arising, which we explain in detail within the ebook. Some of the impacts to consider include:
Delays:This can happen because of miscommunication and clients being asked for wrong or ineffective information, which impacts on the client's potential profits and path to revenue
Reputation: With so many products and services offered by financial institutions, reputation is key in a competitive market. If clients are not satisfied with processes, it will have an effect on retaining and securing new business, as well as a potential loss of business as a result of onboarding delays
The role of RegTech
As we evidence in our ebook, there is no perfect process for outreach. However, there are ways you can reduce the common inefficiencies and improve the overall customer experience.
There are numerous benefits of technology, and specifically Encompass, in finding efficiency and breaking down a complex process, with examples being:
Identifying the risk of a client and the engagement early: By creating bespoke policies for each client, the risk rating of a client and their related parties can be identified at the early stage of the onboarding cycle, reducing the likelihood of problems further down the line
Enabling a structure for retaining documentation, including naming conventions: Configuration of the naming convention of documentation and reports created by Encompass can help with record management and record retrieval, while profile number and reference numbers within Encompass help with management of data and inhouse records
You also might be interested in