RegTech solutions must be leveraged as Financial Conduct Authority clamps down on cryptocurrency operations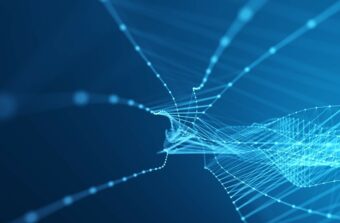 As the Financial Conduct Authority (FCA) clamps down on operations surrounding cryptocurrencies, firms must look to RegTech to ensure they are meeting their obligations, says Encompass' CEO and co-founder, Wayne Johnson.
Earlier this week, it was revealed that more than 60 cryptocurrency firms have withdrawn their applications with the FCA to do business in the United Kingdom amidst an ongoing tightening of regulations.
The FCA is stepping up its oversight of trading, which has soared in popularity globally in recent years. Since January, the regulator has required all firms offering cryptocurrency-related services to register and show they comply with Anti-Money Laundering rules. However, it has recently said that just five firms had registered, and that the majority were not yet compliant.
Reflecting on the increasing adoption of cryptocurrencies, and the problem for regulators as a result, Mr Johnson said that it is vital that firms look to technology to ensure they are able to meet strict compliance requirements.
He commented:
The emergence and adoption of cryptocurrency and blockchain technology has created a new scenario for regulators and fuelled global financial crime – essentially, we are facing a payments technology that transcends country borders, is not subject to rules and legislation associated with fiat systems of currency and, in turn, this has bred a plethora of issues pertaining to untraceable money laundering.

The FCA crackdown on the cryptocurrency market will require many firms to review their infrastructure, operations, and capacity to deal with increasingly strict money laundering standards. Cryptocurrency is by no means the source of all financial crime in the modern era. Many firms that do decide to pursue this market ensure that they have right guidance and technology to detect and prevent money laundering built into their core platforms.

This can be achieved with state-of-the-art and dynamic RegTech solutions, which can perform automated, cost-effective and extremely efficient KYC checks on new and existing customers – keeping both the FCA and crypto enthusiasts content.
You also might be interested in