bureau van dijk
Automate search across official registers and validated sources to get a single, verified view of the parties you and your clients do business with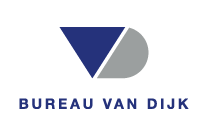 BvD FAME
Using BvD Fame, encompass users will be able to access rich data sets which include, company profile information, company hierarchy information as well as company financial information. In doing so, encompass users will be able to answer key business questions such as;
Is this company still in business?
Who is the Global Ultimate Owner of this Business
Does the company have any outstanding charges, or CCJ's?
How healthy is the company from a financial stand point?
Once these key business questions have been successfully answered, users can then move onto the important part which is making an informed decision with minimum risk based on the collective information at hand.
View all information sources available with encompass products
discover what encompass can do for you
Ready to learn how encompass can accelerate your client onboarding and compliance checks?
Fill out the form to request your personalised consultation on how encompass can help your business. Alternatively you can contact our team directly on 0333 772 0002.