on demand webinar
Spotlight on sanctions
Understanding beneficial ownership to uncover hidden sanctions risk
Watch our on demand webinar
Identifying and mitigating sanctions risk used to be a relatively straightforward process of screening customers and third parties against published sanctions lists. However, the use of complex corporate structures to obscure money laundering and other illicit business activities means that this "first level" screening is no longer enough.
Enhanced sanctions regulation, including the US and EU 50 per cent rules, mean that sanctions screening must now be extended to the individuals and entities that ultimately own or control an organisation, but building this picture can take a considerable amount of time.
In this webinar we are joined by Samantha Wolreich (Special Lists Director, Dow Jones Risk & Compliance) to discuss:
what effective compliance with today's fluid global sanctions regulation involves
the challenges of existing approaches to sanctions screening when it comes to balancing compliance requirements with business pressures
the importance of a deep understanding of corporate ownership in an effective sanctions compliance programme
the role of regtech in streamlining sanctions compliance and enhancing protection from regulatory risk
Fill out the form to watch the on demand webinar.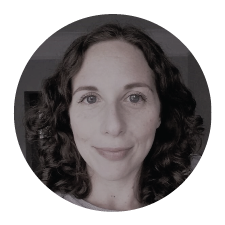 about Samantha Wolreich CAMS
Special Lists Director, Dow Jones Risk & Compliance
Sam has managed the global sanctions team since joining Dow Jones in 2016. Her specialist team is responsible for monitoring, curating and maintaining sanctions data from a wide variety of regulatory sources. Prior to that, she has worked in business intelligence for a Big 4 consultancy, due diligence, and as a political risk analyst advising insurers in Lloyds of London.
In addition to being a Certified Anti-Money Laundering Specialist (CAMS), Sam holds an MA in Russian Politics from the School of Slavonic and Eastern European Studies, University College London, and a BA in German and Russian from the University of Nottingham.
Discover what Encompass can do for you
Ready to learn more about Encompass' intelligent process automation platform for KYC?
Fill out the form to request your personalised consultation on how Encompass can help your business. You can also contact our team directly on +44 (0) 333-772-0002.