Why North American banks need RegTech solutions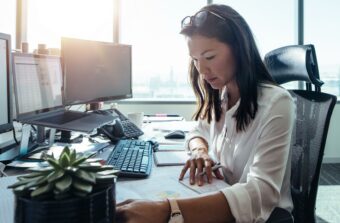 RegTechs make up a broad category of compliance-related financial technologies. For banking, a highly regulated industry, RegTechs have become a central feature in digital transformation efforts.
Bank compliance teams value the speed, accuracy and control that RegTech digitization provides. Banking executives, meanwhile, enjoy the efficiency and scalability that is delivered as a result. But many believe that RegTechs have yet to reach their full potential.
To discuss why banks need RegTech solutions, Encompass interviewed Jo Ann Barefoot (CEO & co-founder, Alliance for Innovative Regulation) and Alex Ford (President, North America, Encompass) to review the state of the RegTech-bank relationship, and the challenges and opportunities that remain ahead.
You also might be interested in