What to expect in financial crime compliance in 2023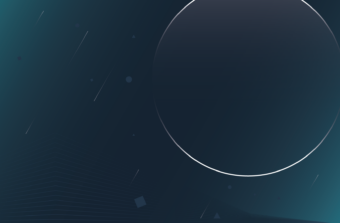 2023 promises much uncertainty for those involved in fighting financial crime – perhaps more so than what we saw in 2022.
Russia's invasion of Ukraine sparked an unprecedented raft of coordinated sanctions activity across Western nations intent on punishing Russia for its actions. The Pandora Papers had already highlighted the need to identify beneficial owners of shell companies used to obfuscate ill-gotten gains by kleptocrats and others of political influence. Further to this, The European Court of Justice declared public access to beneficial ownership registries 'invalid', leading to several EU countries shutting access to their respective registries. We also saw regulators introduce new legislation, in the UK to increase the value of Companies House and in the USA to develop a federal level beneficial ownership register.
No doubt the geopolitical landscape in 2022 changed with the invasion of Ukraine. Condemned by the international community, the impact to compliance officers of financial institutions has been significant. While there have been sanctions against other rogue nations, including North Korea, Sudan, Iran, Venezuela and Cuba, imposing sanctions against Russia, the 11th largest economy in the world, is much more significant. The removal of Russian banks by SWIFT from its interchange network has profound implications for compliance teams.
Firms need to quickly assess their exposure to these sanctioned individuals and entities, difficult when KYC processes are not streamlined and customer data is not easily accessible or out of date. Siloed customer data makes identifying these newly sanctioned entities complex. Regulators are likely to crack down on banks unable to comply, leaving them at risk of significant reputational damage and hefty fines.
KYC transformation is key
Manual "swivel chair' approaches to KYC compliance are clunky and prone to error. Firms that are already on a KYC transformation journey and have introduced automation will find it easier to react quickly to sanctions introduced by regulators. The Russian sanctions regime has highlighted the willingness to use sanctions as a political tool to correct behavior seen as incompatible with international values. Sanctions against other countries in 2023 is a distinct possibility. Compliance officers need to 'prepare for the worst and hope for the best' in the new year, on top of all the Russian related sanctions activity that will no doubt continue.
Expect increased regulatory pressure
Increased sanctions will lead to increased enforcement. No doubt we will see penalties levied on banks that fail to stop cross-border payments by sanctioned entities. Examples will be made to demonstrate to the public that governments are serious about stamping out money laundering and taking action based on revelations from the Pandora Papers and Russian sanctions.
Identifying ownership of shell companies
Identifying ultimate beneficial ownership (UBO) of shell companies is difficult as they have been designed to hide the true owner through layers of subsidiary companies. The Pandora Papers and similar revelations continue to expose shell companies created to hide illicit activity. A clearer picture of corporate structures is essential to combat financial crime. Transparency is key, and there are encouraging trends across multiple jurisdictions – the UK with improved validation of companies registered in Companies House and the US with the federal level beneficial ownership register. Even Switzerland, long known as a bastion of privacy, has introduced legislation to develop a beneficial ownership register. No doubt The European Court of Justice ruling challenges public access to registers, however we should recognize all parties understand the need to combat money laundering and legitimate interest will be clarified to ensure continued access.
Effective customer due diligence will be vital
Technologies that improve the compliance screening process will mature in 2023, including the deployment of perpetual KYC (pKYC) solutions. pKYC enables real time assessment of customer risk, providing a more dynamic, flexible approach to customer screening processes. This applies both to the initial onboarding of customers and the screening of the organization's 'back book' of existing customers. Both internal customer and external reference data need to be of high quality (defined here as current, relevant and complete) in order to be effective. Some banks have started to deploy pKYC approaches and 2023 promises to bring innovation to improving the quality of implementation, from the ability to access data through APIs to workflow solutions that incorporate client lifecycle management approaches.
Overall, 2023 promises to be a busy year in the fight against financial crime. Read the full whitepaper Trends in financial crime compliance – what do they mean for KYC in 2023 to find out more.
You also might be interested in