Encompass recognized as the 2023 top vendor in assessment of global RegTech market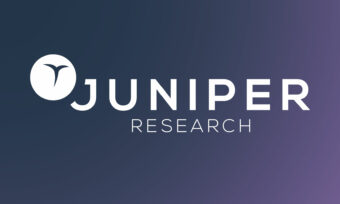 Encompass has been recognized as the 2023 top vendor in Juniper Research's 2023 competitor leaderboard of RegTech vendors.
As a business intelligence provider, Juniper Research deliver high-quality data and full research analysis. In compiling its latest assessment of RegTech vendors, Juniper found that Encompass stood out for its product and positioning, as well as capacity and capability, awarding it the 2023 top RegTech market vendor.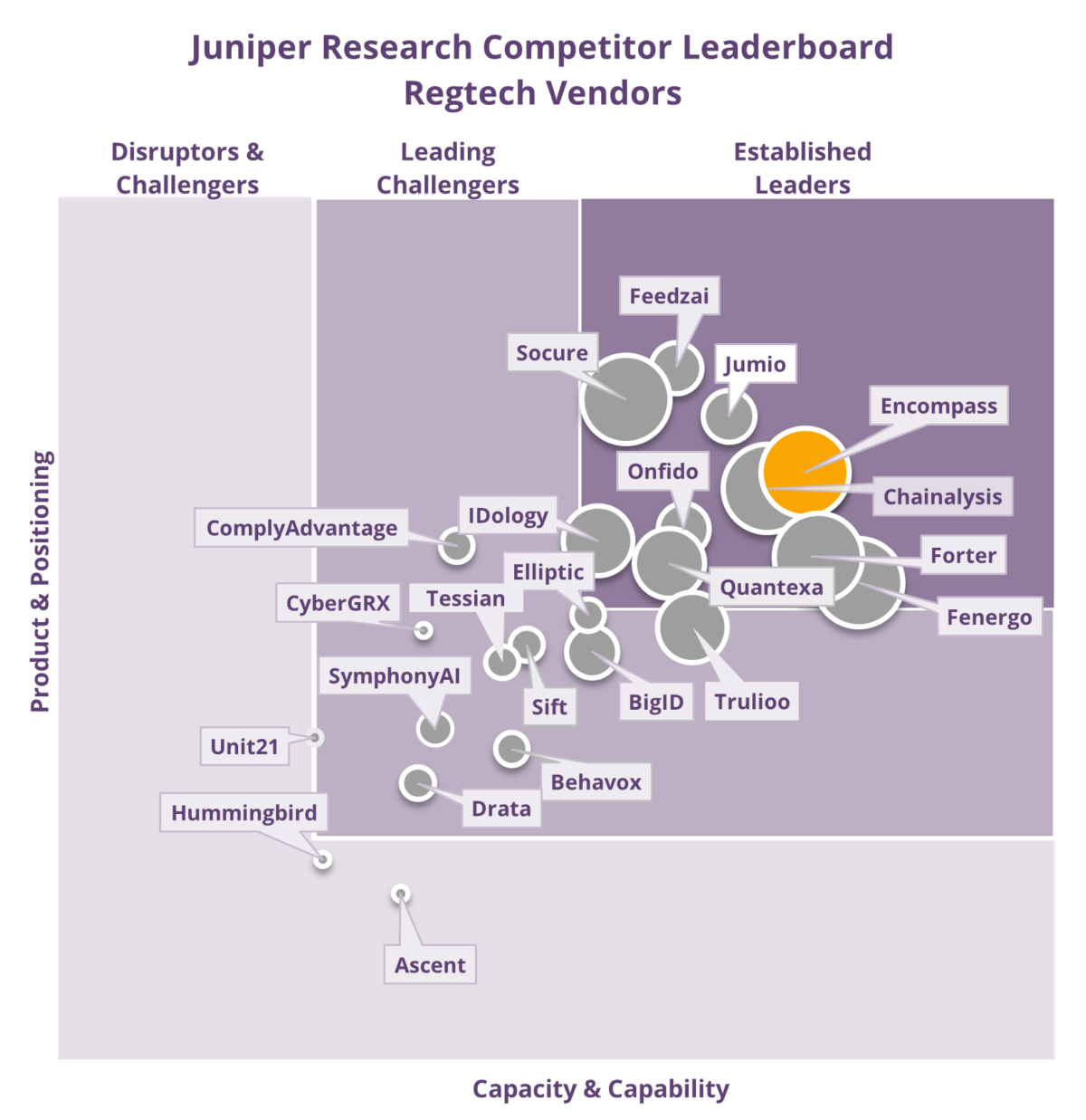 Global banks enabled with dynamic KYC process automation
Founded more than a decade ago, Encompass' dynamic KYC process automation platform delivers accurate and real-time digital risk profiles. Furthermore, the platform allows global banks to streamline Know Your Customer (KYC) onboarding processes, reduce costs and increase analyst capacity.
Enabling global banks to eliminate repetitive and time-consuming tasks, Encompass supports global banks in digital transformation strategies.
RegTech delivers for the future
Creating a strong foundation for KYC provides banks with a core component of a perpetual KYC (pKYC) digital ecosystem. As a result, global banks can continually improve their ability to detect risk and identify business growth. In March 2023, Encompass launched its pKYC (perpetual KYC) maturity model.  The model is designed to place financial systems into a pKYC framework to evaluate their maturity and readiness to prevent and identify financial crime more effectively.
Wayne Johnson (CEO and co-founder, Encompass):
We are pleased to have earned this recognition from a respected body such as Juniper Research.

Being selected as the leading solution in Juniper's assessment of the space underlines the power and impact of Encompass' dynamic KYC process automation platform. As such, it highlights the difference that our innovative solution is making to banks and financial institutions every day.

We have made significant strides in recent times. Particularly regarding our focus on continuing to deliver significant benefits at a time when they are much needed. Again, recognition like this emphasizes that market need and the potential ahead of us.
Encompass were recognized in the Juniper 2023 competitor leaderboard as a well-established leader with capability in the following areas in the following areas:
Dynamic KYC process automation
Data coverage
UBO verification
Standardised KYC
Digital KYC profiles
Dynamic audit trail
API integration
Data attribute lineage
You also might be interested in