6 common problems with controlling risk of money laundering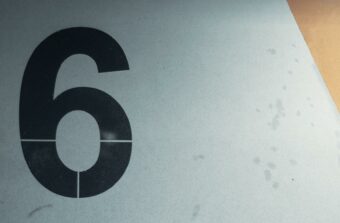 A few weeks ago I wrote about a simple three step process that would help compliance professionals with their Know Your Customer (KYC) checks.
It's been suggested to me that to help compliance teams implement solutions such as the "Assess, Plan, Do" suggested in my previous post, it would be beneficial to describe the inherent problems within the current process.
It shouldn't come as much of a surprise to anyone that the reason I was prompted to write the previous post is because there is, to my eye, serious shortfalls within KYC that need resolving. And, of course, I hope the solution offered will provide a basis for compliance teams to work with.
I wrote in detail in the previous post on AML/CTF legislation and the role that it has played in forcing compliance professionals to change tack, implement new policy and revise their working structures, at times almost at the drop of a hat. In this article, I will park the subject of legislation for the time being in order to focus on the immediate problems faced by compliance teams.
There are, as far as I can see it, six major issues that client onboarding teams face. These are:
Slow KYC process delays customer onboarding
KYC process lacks controls to ensure consistent application of policy
KYC processes cannot scale and costs are difficult to control
Manual KYC process introduces errors
Enhanced Due Diligence (EDD) and reviews are more time-consuming than onboarding
Manual KYC processes hinders recovery of value from information
1. Slow KYC process delays customer onboarding
We know that for those working on B2B accounts and corporate clients, the KYC process can be particularly complex. Understanding corporate structures, UBOs, directors, shareholders and associates across jurisdictions can pose issues. The challenge here centers around the disconnect between information that can be sourced and utilized in real time, and analysts who need to copy information onto spreadsheets and attach to emails for communication.
In today's connected world there is capacity to significantly speed this up.
The decrease in the flow of information between real-time data arriving and then slowing down as it is processed by humans causes issues for both back office and front office staff. When there are pressures on time and revenue, front office staff are charged with increasing their intake of new customers, but can be frustrated by the pace of work carried out by their colleagues in risk and compliance.
For potential clients, the experience is poor. They are left in the dark, unsure as to the status of their application, frustrated and annoyed when the same information is asked of them on more than one occasion. This process can go on for weeks and potentially months. In a recent poll conducted by Fenergo and Finextra, 70% of respondents working in the banking sector agreed that compliance processes negatively impacted upon onboarding times.
2. KYC processes lack controls to ensure consistent application of policy
I know from speaking to banks and other financial service providers that MLROs and compliance officers consistently have policies in place to try and ensure that KYC onboarding is enacted properly on every occasion. While these are distributed throughout the company, owing to simple human nature they are often not followed through with.
The problem for the MLRO is that there is a lack of controls over policies to ensure that they are consistently adhered to. Where controls do exist, these need to be embedded into existing programmes and not external to it.
3. KYC processes cannot scale and costs are difficult to control
The need for KYC professionals has been well documented. The impact of legislation in recent years has been such that there was a stage when major banks were almost bragging about the volume of KYC professionals that they had hired.
The proliferation of required KYC analysts has had the expectant result of pushing up demand for those with the requisite skills and thus created a scarcity in the market.
With KYC being undertaken manually, the human costs are extravagantly high. With vast quantities of KYC analysts to pay, their combined salaries are inordinate. Furthermore, with humans undertaking KYC, it is impossible to scale processes as each human can only move at their fastest speed. When regulations change or are updated, it is also costly to retrain individuals. Humans are particularly ineffective when it comes to taking on new books of customers or periodic reviews of existing customers.
4. Manual KYC process introduces errors
Workflows which are broadly manual and are linked by disparate systems and workflows are inherently inefficient and prone to error. Transcribing facts between different workflows, it is easy for KYC analysts to introduce errors. This can lead to front office staff having to contact, or re-contact, customers for information which in turn introduces the need for stringent oversight.
5. EDD and reviews are more time-consuming than onboarding
Remediation is a more demanding task than simple onboarding, as it involves reconciling information that is historical along with current information. Large volumes of clients require remediation for different reasons, such as risk rating, jurisdiction, and the banks own risk appetite. The undertaking of EDD is vitally important though, because, by a bank's own admission, it involves clients who pose a higher level of risk.
6. Manual KYC process hinders recovery of value from information
Manually undertaking KYC checks routinely involves taking in vast amounts of information. Processing of this information manually with spreadsheets and email is time consuming. The information can also not be reused as it will most likely be discarded and of negligible value after KYC checks have been completed.
The approaches shown above highlight KYC as a manual operation, and therefore as a cost with little value in supporting the strategic aims of the business. A reimagining of how KYC is conducted is therefore necessary to free the information and data that is gathered during KYC and remediation processes which in turn can help to generate returns on investment for the business. This can occur through cross-selling and other initiatives. The next step for KYC professionals who have identified with some of the issues listed above is to look at some of the steps that can help transition to a more automated set of processes.
You also might be interested in