AML in 2020: sanctions predictions for the year ahead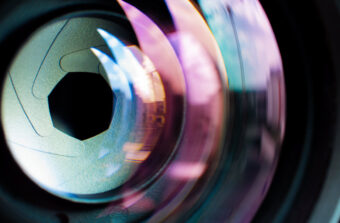 We've looked at what the year could have in store for financial crime so far in this 'AML in 2020' predictions series, so, what about sanctions?
Here, Dow Jones' Risk & Compliance's sanctions expert, Eric A. Sohn CAMS, gives us his take on what we can expect, putting the spotlight on Iran, Russia and more.
Iran
JCPOA falls apart
In the absence of meaningful sanctions relief, Iran will continue to break its commitments under The Joint Comprehensive Plan of Action (JCPOA).
However, although there are EU hawks in favour of reimposing EU sanctions, unanimity is elusive.
It is possible that The JCPOA survives in name only, but it is more likely that European nations finally achieve consensus on exiting the pact and re-imposing sanctions in the second half of the year, as Iran gets uncomfortably close to a nuclear breakout.
Russia
Completion of Nord Stream 2 means cold Eastern European winter
As Germany, and the rest of Western Europe, gets its reliable source of Russian energy, Moscow starts pressuring its former Soviet Republics (most notably Ukraine) through control of the first Nord Stream pipeline.
Since none of these countries are members of either the European Union or NATO, and EU members will be loathe to jeopardise the Nord Stream 2 supplies, it is likely that political upheaval topples one or more of the affected governments. In response, while the U.S. Congress may pass legislation increasing sanctions on Moscow, and even override a threatened veto, the President ignores any provision requiring any executive action imposing sanctions.
Russia increases energy leverage by propping up Iran and Venezuela
Russia will increasingly provide safe haven for oil, petroleum products and petrochemical products from Caracas and Tehran, in order to frustrate international sanctions imposed on those countries. It will likely start transferring these products to its vessels, both at sea and at its ports, daring OFAC to impose sanctions on them.
CAATSA 231 Sanctions Imposed
While Turkey's purchase of Russian S-400 missiles does not result in the imposition of sanctions required under CAATSA Section 231, some other country's purchases of Russian armaments will be singled out in a bid to deter further nations from making similar deals. Of the current other nations in violation of CAATSA Section 231 (or in the process of advancing purchases that would violate it), it is more likely that Egypt, rather than India, would be made the scapegoat.
Venezuela
US seizes Cuban vessel(s)
The Office of Foreign Assets Control (OFAC) will identify blocked transactions that involve one or more of the vessels designated under the Venezuela sanctions program, and use that as a pretext to interdict and impound them in the Caribbean, similar to the warrant issued to impound the Iranian tanker Grace 1.
Enforcement
Greater transparency from OFSI
As the UK gains greater experience in imposing civil monetary penalties, it will expand upon its enforcement guidance to provide greater clarity. Most notably, they will document how the base penalty amount is determined.
Updated advisories for the shipping industries
OFAC will update the set of advisories on evasive shipping techniques by adding one on the recent change in tactics by Venezuelan-linked vessels. It is also possible, if not likely, that all the existing advisories will be rolled into a single one that covers all the measures currently in use, and those having been used in the past.
More focus on the Framework document
OFAC will continue to reference the Framework document in its enforcement actions, and will partner with supervisory agencies both at the federal and state levels to incorporate its vision into their regulatory review processes. Additionally, OFAC will focus more of its investigatory effort into violations of sanctions by non-financial firms, and specifically on patterns of conduct that highlight focus areas of the Framework document.
You also might be interested in