From visual representation to visual analytics
– human experts make better and faster decisions when their work is augmented by software
Visualisation is invaluable in helping us understand information. However, when decisions require multiple sources of information we need technology to take us further, to go beyond visualisation.
Commercial decision makers rely on multiple sources for a range of reasons. Individual sources may be deep, but not wide enough to disclose every fact to be weighed. To illustrate, lawyers and insolvency practitioners are frequently called upon to develop their understanding of legal entities such as companies and their directors. By spanning their investigations across multiple sources of information they expand their understanding of the entity by tracing links to other legal entities and to properties and assets. This process can be similar to solving a large jigsaw puzzle: we may join pieces to develop separate clusters of information, perhaps one showing an area of sky and another revealing details of a building. A piece that contains both sky and building is the key, and finding this unlocks our understanding by joining our two clusters to form a bigger picture. Triangulation provides a second example: professionals check multiple sources for the same facts – either to confirm facts established from a different source or to investigate contradictions that could indicate obfuscation and fraud.
Making sense of information embedded in large volumes of complex data can be so time consuming to put the task beyond reach for busy professionals. Their usual practice is therefore to make-do: to make decisions on information collections at a scale that they can comfortably absorb. However, there is good evidence that professionals can take advantage of greater information to make better and quicker decisions by augmenting their investigations work with new technology dubbed visual analytics.
While we can trace the development of data visualisation back to 200BC with the use of coordinates by Egypt's town planners, the foundations of visual analytics were laid in 2005 when academics and practitioners worked with the US Government to find ways for those people charged with the nation's security to gain profound insights from "overwhelming amounts of disparate, conflicting, and dynamic information".(1)
Visual analytics builds on the advantages of visualisation by adding the ability to span multiple information sources to uncover new knowledge and new business opportunities. Critical to its adoption beyond national security and by commercial decision makers is the fact that visual analytics is designed as an augmenting technology – it recognises that the analysis of complex information ultimately requires human judgment.
Because visual analytics is designed to help us make sense of disparate information, the technology must solve challenges of entity resolution. This means identifying that records of a person or a company found in multiple sources of information refer to the same entity and then using visualisation to present this information in a manner helpful to a person attempting to solve problems specific to a business domain.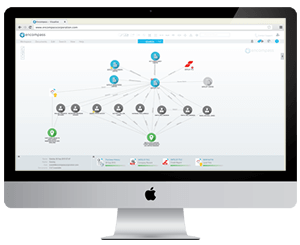 This could mean resolving those multiple records as an icon on a chart. Alternatively, it may require that the new, richer information set is passed downstream to a different system where it is accessed for problem solving by a human analyst. This second and emerging use case of integration between systems holds fascinating opportunities for process innovation across commercial sectors. Workflow and case management software already deeply embedded within organisations – for example, in financial services, in legal practise and in accounting – gain new value when connected to digital sources of information by data driven applications capable of visual analytics.
This new breed of information system offers exciting opportunities for business professions open to the potential of augmenting human expertise with technology to make sense of and gain competitive advantage from ever-growing information. "Visual analytics integrates the analytic capabilities of the computer and the abilities of the human analyst, thus allowing novel discoveries and empowering individuals to take control of the analytical process".(2)
(1) See Illuminating the path: the research and development agenda for visual analytics, edited by James J. Thomas and Kristin A. Cook, 2005, available for download at vis.pnnl.gov/pdf/RD_Agenda_VisualAnalytics.pdf (2) Mastering the information age – solving problems with visual analytics, edited by Daniel Keim, Jorn Kohlhammer, Geoffrey Ellis and Florian Mansmann, 2010, available for download from the Eurographics Digital Library at http://diglib.eg.org,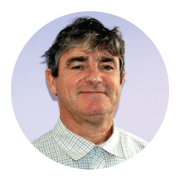 ABOUT MIKE KEARNEY
PRODUCT MARKETING SPECIALIST
As a product marketing professional, Mike specialises in technologies that deliver business innovation by managing, analysing and presenting information. Mike's career spans working in Australia, Europe and USA with experience in financial services, telecommunications, energy, pharmaceuticals, electronics and public sector, and with vendors including Netezza, Oracle, Vignette, BMC Software, and IBM.
about encompass
Founded in 2011 by entrepreneurs Roger Carson and Wayne Johnson, and operating from the UK, encompass is the creator of unique, innovative Know Your Customer (KYC) software for banking, finance, legal and accountancy that enable better, faster commercial decisions. The company is driven by the belief that the best decisions are made when people understand the full picture.
want to turn regulatory compliance
in to a competitive advantage?
Contact us today to arrange your personalised consultation of encompass. Discover how our KYC automation software can help your business accelerate onboarding and give you peace of mind that you are regulator ready.