encompass celebrate selection within RegTech 100 list of innovative firms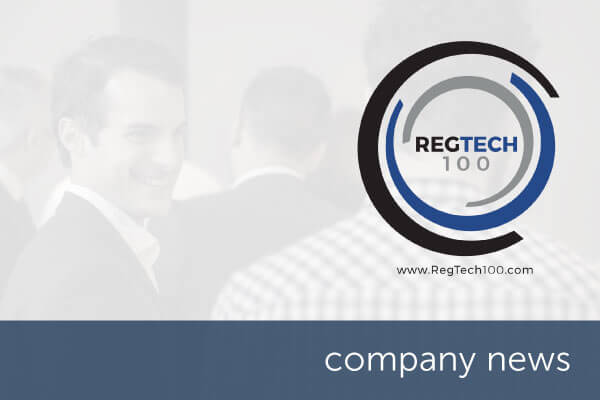 encompass celebrate selection within RegTech 100 list of innovative firms
Creators of KYC automation and the only provider of simultaneous, real-time access to multiple sources of global company and person data, encompass has been selected within the RegTech 100 list of the most innovative global companies.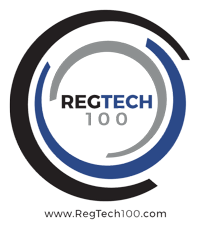 RegTech is now regarded as one of the largest and most important sectors within the FinTech space. As banks and other financial institutions grapple with the costs and complexities of mission-critical regulatory requirements, the RegTech 100 was produced to identify the 100 innovative companies that every financial institution needs to know about in 2018.
The 100 companies were chosen by a panel of industry experts who reviewed an analysis of 416 RegTech companies that was undertaken by FinTech Global, a data and research firm. The selected companies were recognised and commended for their innovative use of technology to generate efficiencies and performance enhancements across the compliance function within financial institutions, which spend tens of billions of dollars on the area each year.
encompass is the creator of KYC automation for major financial and professional service firms globally. It is the only provider of simultaneous, real-time access to multiple sources of global company and person data. By using robotic search to discover everything a KYC policy demands, encompass delivers more efficient processes and faster, safer regulatory compliance, resulting in lower costs and superior risk management.
Alex Ford, VP Operations at encompass said "We are delighted to have been selected within this list of innovative global RegTech vendors. Our growth over the last 12 months, entering new markets and increasing our headcount all reflect our momentum. This alongside some significant technology advances such as the recent launch of encompass remediate for performing KYC at scale and achieving global coverage of company ownership data.
"It's always encouraging to have progress recognised. Earlier this year we celebrated featuring in the Planet Compliance top 100 RegTech firms, and only last month celebrated a win in the B2B category at the Herald Digital Business Awards."
A full list of the RegTech 100 can be found at regtech100.com.
You also might be interested in