Encompass named among APAC CIO Outlook's Top 20 Banking Tech Solution Providers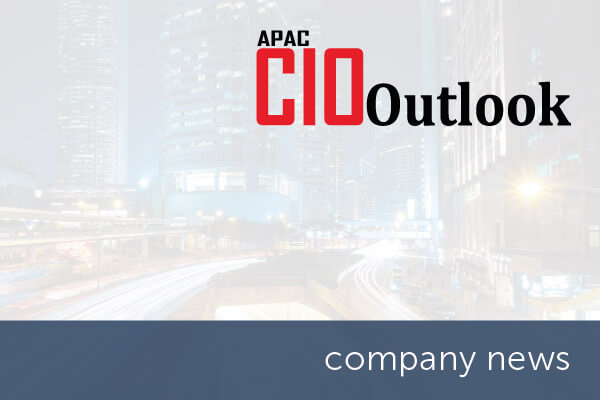 Encompass named among APAC CIO Outlook's Top 20 Banking Tech Solution Providers
We are pleased to share that encompass has been recognised as a 'Top 20 Banking Tech Solution Provider' by APAC CIO Outlook.

Now more than ever, key players in the financial services industry are understanding, and keen to leverage, the benefits of technology.
With competition in the market growing, as firms vie to offer services that allow banks to meet their regulatory obligations whilst also giving the highest level of customer experience, this top 20 list, compiled by the magazine, recognises some of the leading solution providers in the region.
Those chosen were featured in the publication earlier this month, after being selected by a panel of industry figures, including CEOs, CTOs and analysts, who commended the companies for being "at the vanguard of accelerating the digital transformation initiatives of banks," with their commitment to ensuring security also being considered a key factor when it came to inclusion.
Commenting on what made encompass stand out, and highlighting the platform's capabilities when it comes to Artificial Intelligence (AI) particularly, Annie Johnson, Managing Editor of APAC CIO Outlook, said:
We are happy to announce encompass as one of the Top 20 Banking Tech Solution Providers in the APAC region. With a focus on AI-driven KYC documentation process, powered by Intelligent Process Automation (IPA), the company is ushering a new horizon in the banking realm, which makes them apt for the honour.
Ed Lloyd, Executive Vice President, Global Sales & Marketing at encompass, commented:
Our work in the APAC region being recognised in this way is a great achievement for encompass. It is one that again demonstrates our commitment to innovation, as we grow and enhance what we offer, as well as bringing new, forward-thinking solutions to the market. We strive to meet the needs of our customers in the most effective ways, always putting them at the forefront of what we do, and this is something we will build on as we continue to strive for excellence.
APAC CIO Outlook is a print and digital magazine for the APAC region, which focuses on the latest news, trends, analysis and research coming from the technology industries.
about encompass
Founded in 2012 by entrepreneurs Roger Carson and Wayne Johnson, and operating from the UK, encompass is the creator of unique, innovative Know Your Customer (KYC) software for banking, finance, legal and accountancy that enable better, faster commercial decisions. The company is driven by the belief that the best decisions are made when people understand the full picture.
want to turn regulatory compliance
in to a competitive advantage?
Contact us today to arrange your personalised consultation of encompass. Discover how our KYC automation software can help your business accelerate onboarding and give you peace of mind that you are regulator ready.
You also might be interested in