Encompass nominated in Themis Financial Crime Prevention Awards for work with Nordic KYC Utility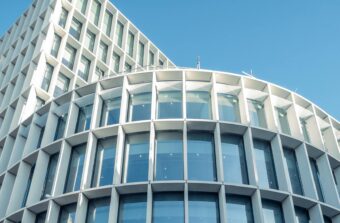 Encompass has been nominated in the Themis Financial Crime Prevention Awards 2021.
An annual event, the awards from financial crime agency Themis "highlight the work, best practices, achievements and determination of individuals and organizations in their contribution in the fight against financial crime."
Encompass is in the running in the Strides Against Money Laundering category, alongside Invidem AB, the Nordic KYC Utility. This is "an award to promote the fight against money laundering by recognising the efforts of an individual or organization making significant progress in prevention of illicit monies entering the banking systems."
In an effort to simplify Anti-Money Laundering and Counter Terrorism Financing (CTF) compliance, and promote more effective handling of data, Invidem AB was formed in 2019. In a significant step for the industry, the six leading banks in the region came together, with the aim of providing compliant KYC information that supports the banks and their customers in "maintaining easier, safer financial relations and results in improved customer experience."
Earlier this year, Invidem partnered with Encompass. With the objective of tackling the global issue of financial crime, our platform is central to streamlining the process of onboarding customers and standardizing data gathering processes.
Reflecting on the pioneering collaboration, Wayne Johnson (CEO & Co-founder, Encompass) said:
It is fantastic that the work of both Encompass and Invidem has been recognised in this way.

Our partnership, which allows us to streamline the process of onboarding customers within the Nordic region, ensures a better end customer experience and signifies a significant step forward. We look forward to continuing this important work in the future.
Teemu Kettula (Product Owner, Invidem) added:
We are pleased to have been shortlisted for this award, putting the spotlight on what we aim to achieve together.

Invidem, supported by Encompass, is at the forefront of technology in the Nordics. Through the standardization of processes and provision of quality data, the utility is offering solutions to the increasingly important issue of compliance that we hope to build on, leveraging Encompass' scalable platform to expand and grow in the future.
Winners will be announced during a ceremony on Thursday 28 January, and you can endorse our nomination at themisservices.co.uk/nomination-list.
You also might be interested in