Invidem partners with Encompass and iMeta Technologies to make KYC data handling easier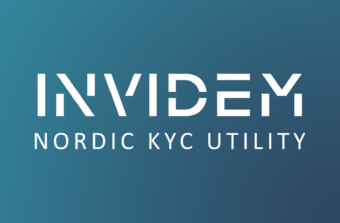 With the goal of making the management of KYC data more efficient and effective, Know Your Customer (KYC) company Invidem, owned by leading Nordic banks, has signed long-term agreements with innovative IT solution providers Encompass and iMeta Technologies.
Encompass will provide Invidem with highly automated KYC data gathering and iMeta will provide the core Client Lifecycle Management (CLM) system for management of the KYC information.
Responsibilities of FSIs in the Nordics
As gatekeepers and operators of the financial infrastructure, financial services institutions (FSIs) have a legal and social responsibility to prevent money laundering and other forms of financial crime.
As FSIs have increased their focus on KYC, the burden on legitimate businesses to provide increased levels and variants of information has grown. The effect is amplified for the businesses who often have multiple banking relationships.Therefore, leading Nordic banks have joined forces and established Invidem AB, thereby defining a new market for a KYC utility that manages a compliant KYC data standard, recognised by the regions FSIs. This enables corporates to manage their data in a single location and gives control over which banks or other organizations under Anti-Money Laundering (AML) regulation should have access to their data.
How Indivem's partnership with Encompass and iMeta supports KYC data handling and management
Marit Bø Bornstein, CEO at Invidem, said:
Invidem has a unique business model, gathering and validating data from multiple sources, including the customers themselves, in line with a Nordic standard for compliant KYC information. With these advanced partners we allow our clients to make even more sophisticated risk assessments.
Driven by a firm's internal policies and choice of reliable, independent sources, Encompass automatically constructs corporate ownership structures, discovers beneficial owners, and screens relevant entities and persons for regulatory, reputational and financial risk in minutes.
Wayne Johnson, CEO and Co-Founder of Encompass, added:
We look forward to tackling the global issue of financial crime together with Invidem and streamlining the process of onboarding customers within the Nordic region to ensure a better end customer experience. This is a significant step forward.
iMeta is a trusted provider of client lifecycle management solutions, providing accelerated, compliant customer journeys for global, regulated institutions and specialising in mastering data, automating processes and regulatory compliance.
Ben Marsh, CEO of iMeta Technologies Ltd, commented:
iMeta is delighted that our platform has been chosen for this ground-breaking KYC Utility. Our platform has been purpose-built to help regulated institutions accelerate compliant customers journeys, from onboarding to offboarding and everything in between – providing an ideal fit for the outcomes Invidem is looking to achieve.
You also might be interested in