Encompass' Partnerships Director Tina Valand named in Innovate Finance Women in FinTech Powerlist 2020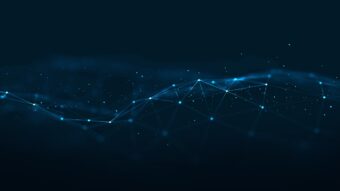 Encompass' Partnerships Director, Tina Valand, has been included in Innovate Finance's Women in FinTech Powerlist 2020.
The Powerlist aims to shine a spotlight on women leading the way for change in financial services. It continues to grow and is hotly contested, with almost 1,000 entries coming in from around the globe this year.
Split into seven categories, Tina is named in the 'Marketers and Communicators' section, as a result of outstanding hard work and achievements over the last 12 months. Since joining Encompass in 2020, she has been at the forefront of driving the success of our partner engagements and maximizing relationships, for the benefit of the company and those we work with.
She has enjoyed a varied industry career, having worked in consulting – focusing on strategy and innovation – project management and, more recently, building strategic alliances in financial services.
Passionate about the role of women in the industry and driving diversity and inclusion initiatives that encourage success, her efforts have been applauded widely, with previous recognition coming when she was named on the TechWomen 100 list, an award that celebrates women for their innovation and achievement in technology.
Reflecting on her inclusion on the Powerlist, Tina said:
"I am honoured to be on the Women in FinTech Powerlist 2020 alongside such talented people. Innovate Finance has led some industry leading events and roundtables, which have grown my knowledge and networks, and I am looking forward to learning more about some of the amazing female innovators and celebrating those recognised with me.

I am determined to use the next year to support change and make a difference. I aim to work closely with schools and educational institutions to grow knowledge about careers in FinTech. FinTechs are shaping the future of financial services and I believe partnerships and strategic alliances are core to collaboration and accelerating the adoption of new approaches, so I want to help to bring the possibilities to attention."
Alex Ford, President North America, Encompass, added:
"We are delighted that Tina has been recognised and her work rewarded in this way.

She is an integral part of the Strategic Alliances team at Encompass, and of the wider business. She continues to make a real impact here, both in her work with our partners and when it comes to being a voice for diversity and inclusion, and we congratulate her on this well-deserved achievement."
You also might be interested in