In the spotlight: Tina Valand, Partnerships Director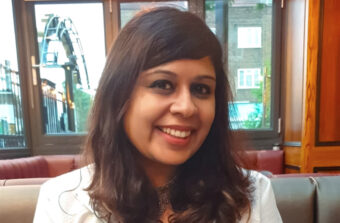 In the spotlight: Tina Valand, Partnerships Director
Tina Valand is at the forefront of driving the success of Encompass' partner engagements and maximizing relationships, for the benefit of the company and those we work alongside.
Tina, our Partnerships Director, has a varied industry career, having worked in consulting – focusing on strategy and innovation – project management and, laterly, building strategic alliances in financial services.
Recognised on the TechWomen 100 list, an award that celebrates women for their innovation and achievement in the technology sector, she brings vast experience and expertise to Encompass and, here, we find out more about her role and what motivates her…
Tell us about your background – how did you get to where you are now?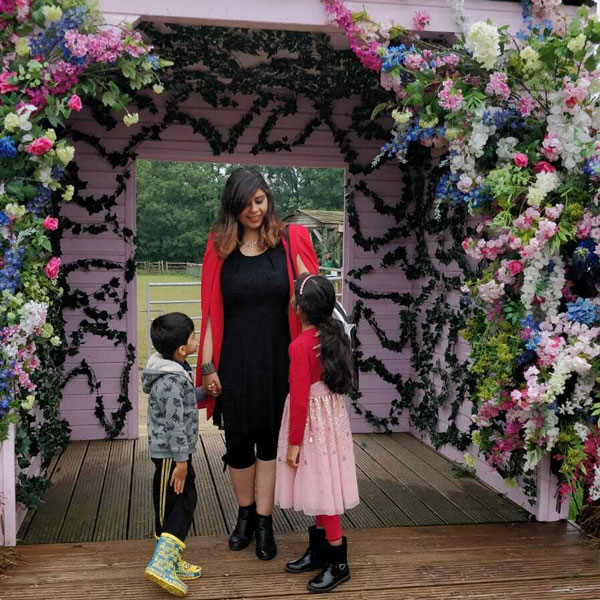 I studied Computer Science, and had a passion for art and design. I joined Accenture, where I focused on web design and information systems, before moving into a more industry focused role.
That was what took me to PwC, where I concentrated on large scale digital transformation in financial services, among other things. My last few years there saw me take up a role in strategic alliances, working with FinTechs, software vendors and driving innovation.
A career milestone for me was, without a doubt, being recognised within the TechWomen 100 last year.
What did your inclusion mean to you?
It has been life-changing. It wasn't just about the recognition – it opened doors, created meaningful friendships, networks and opportunities to attend great events.
I was given a platform and confidence to be brave and take risks. One of the first things that was presented to me afterwards was the opportunity to speak at schools, inspiring children to study STEM subjects, sharing my journey. I am very passionate about the importance of supporting the next generation of talent.
What appealed to you about becoming part of Encompass?
After meeting the team and hearing the founders' story, I really got a feel for what the company stood for. It's about doing the right thing, accelerating innovation and being at the center of exciting movement within the industry.
The company values aligned with my own personal values and this is what attracted me. I also knew that coming to a smaller organization than I had been used to would mean I would learn so much and get to work on so many different things. Everything moves a lot quicker and you are constantly challenged.
We really are at the edge of innovation here and our growth recently, especially in this environment and time, is testament to that.
How would you describe the company culture?
The key thing for me is the willingness of others to help out despite their own workload. You are working with authentic, dynamic and talented people with a common goal.
It is a warm, friendly environment. Despite conversations being virtual, I feel like I really know my colleagues, and they have been really welcoming from the start. Everyone has their own area expertise and people across the board are brilliant at their jobs.
Please explain what your role involves…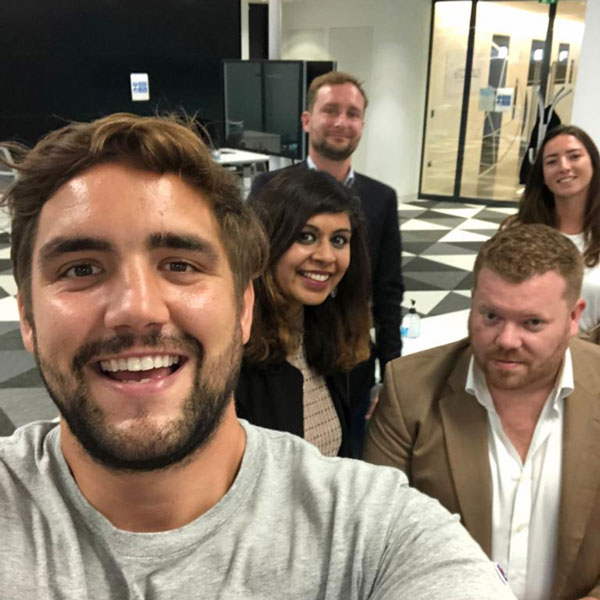 I look after Managed Service Providers (MSPs). On a daily basis, that involves working with those partners that can help us to leverage our software and their services, leading stakeholder engagement, aligning to business plans and liaising with other areas of the company to ensure the smooth running of these partnerships and potential new relationships.
Which part of your job do you enjoy most?
Being part of a key growth area for Encompass and having the chance to work with a multitude of external stakeholders, getting a view of what each of them is doing within the Know Your Customer (KYC), Anti-Money Laundering (AML) and compliance spaces. Each relationship is very different, from the commercials to the mechanics of how we engage, and that means that no two days are the same.
As a company, Encompass is growing rapidly, working with great global partners and customers, and it's exciting to see and be involved in.
What are the challenges?
Due to the nature of the times we are in, relationship building is different – you don't have that face-to-face interaction. However, we are lucky that we can be virtually connected and that people are open. In a way, you learn more about them personally and get to know them in a different sense now.
You also might be interested in