Encompass named as regional winner at Barclays Entrepreneur Awards 2021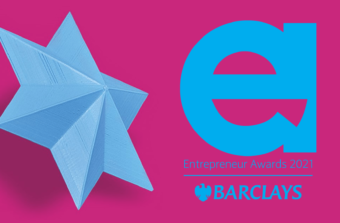 Encompass has been named as a regional winner at the Barclays Entrepreneur Awards 2021, in the category of Scale-Up Entrepreneur of the Year, sponsored by Propel.
The accolade recognises entrepreneurs whose businesses are growing on a rapid scale, with the awards underlining the importance of the UK's entrepreneurial spirit and showcasing founders and their businesses from across the country that, amid the pandemic, have succeeded in bringing together their creativity, passion and innovation. In turn, helping to activate and stimulate the economic recovery and drive social change.
Selected businesses and individuals will come together at a ceremony held on Thursday, October 21 2021. Those in attendance will include other winning entrepreneurs, industry experts and investors from across the UK. A national judging panel, comprising industry leaders and noted, influencers will select the overall national winner.
Explaining the importance of this recognition, Ed Lloyd, EVP Head of Global Sales, Encompass, said:
We are delighted to have been named as a regional winner of the prestigious Scale-Up Entrepreneur of the Year award. It is a testament to our journey that we are among those called out for exceptional growth, which will only continue, thanks to the fantastic work of our staff and support of our customers and partners. We are looking forward to the event, and are thrilled to be in the running for the national prize.
Katherine Morgan, Head of High Growth & Entrepreneurs at Barclays, added:
The awards are a celebration of the exceptional innovation and leadership entrepreneurs show, helping to create social change and growth. This is our opportunity to celebrate some of the UK's most successful home-grown ventures and the founders behind them and we would like to congratulate Encompass on their success.
You can vote for Encompass to win the Barclays Entrepreneur 2021 People's Choice Award by visiting events.barclays.com/ehome/633062/peopleschoice.
You also might be interested in