Encompass secures investment from Beacon Equity Partners to power growth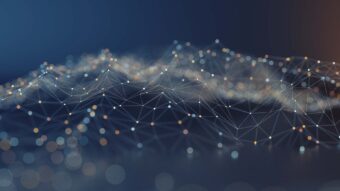 Encompass Corporation, the leading RegTech provider of Know Your Customer (KYC) automation software, has secured new investment from Beacon Equity Partners, a Boston-based private equity group focused on companies that solve regulatory and compliance challenges. Beacon joined with existing investors in a broader capital round supporting Encompass' growth in 2020.
To further this important relationship, Beacon Partner, Joe Bradley, an experienced FinTech investor, will also join Encompass' Advisory Council, to sit alongside existing members Stephen Allen, former CRO of Macquarie Group; Kevin Gould, founder of IHS Markit, and Raymond W. Scott, CEO of Axolotl Corp.
This follows a strong 12 months for Encompass, with the company achieving significant revenue growth and adding a number of top global banks and law firms to its client list. This builds on the likes of Santander and the Nordic KYC Utility, Invidem, as well as key partners such as Accuity.
In the last year, Encompass has also added more than 70 new staff members in all existing locations, also expanding the organization's footprint in Singapore, the US, Serbia and Sweden.
Key hires have included Alan Samuels as Head of Product; Chris Hodgens as EVP, Engineering; Robert Jessurun as Head of Banking Sales, and Tim Gentry as Head of Engineering Operations.
Wayne Johnson, CEO and co-founder, Encompass Corporation, said about the new investment announcement:
Beacon Equity Partners is the perfect match for Encompass, with this investment enabling us to continue our rapid growth journey whilst investing across our business to meet demand. The expertise Joe and Beacon bring in growing global companies is of great benefit, particularly as we work towards formally entering the North American market in 2021 – a significant milestone for Encompass.
Joe Bradley, Partner at Beacon Equity, added:
Encompass is at the exciting stage where we like to invest in businesses – they have a clear leadership position in a growing niche in the KYC space. The number of global banks adopting the platform reflects the momentum we have seen and is a telling sign of the growth potential of this company.
You also might be interested in