encompass secures £600k funding from Scottish Investment Bank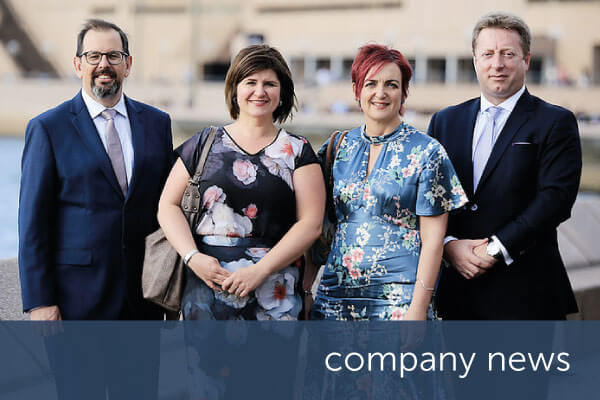 Angela Constance, Cabinet Secretary for Communities, Social Security & Equalities has announced that the Scottish Investment Bank, the investment arm of Scottish Enterprise, is to invest £600k in FinTech company Encompass.
The announcement was made during a visit to the company's HQ in Sydney and is part of an overall £1.7m investment package alongside private sector investors.This investment will allow the company to expand its Glasgow development team and customer service operations to accelerate growth in existing markets and allow entry into new geographies as well as expand the company's product offering by developing software targeted at the Know Your Client (KYC) and Anti-Money Laundering (AML) markets.
It will also anchor a center of excellence in intelligent process automation in Scotland, developing products designed for global use.
Encompass opened its first office in Glasgow in 2015 with the support of £450k Regional Selective Assistance and Training Aid support. It has since grown its Scottish operations establishing an R&D facility focused on the development of know your customer (KYC) automation which Scottish Enterprise supported with a £1.3 million R&D grant.
In August 2016 SIB invested £1.8m in Encompass as part of a £3.6m investment round alongside private sector investors.
More than 40% of Encompass' employees (26 out of 62) are now based in Scotland with plans to grow Scottish headcount to 85 over next 3 years.
Ms Constance said
Thanks to funding from Scottish Enterprise this £600,000 investment in Encompass will allow the organization to expand in Scotland, diversify into new geographies and increase its product offer.

Scotland is playing an active role in the financial technology sector and investment such as this will help promote and enhance this offer.

We know that companies from all over the world are investing in Scotland which is an international vote of confidence in our economy.
Wayne Johnson, CEO of Encompass, said:
"We are proud to be part of the growing FinTech and RegTech community in Scotland. The combination of historical financial services depth, with risk and compliance operations, alongside a growing technology ecosystem make Scotland a great location to develop our KYC solution. The further investment from SIB reflects this strategic alignment and will enable us take our unique technology to global markets much faster."
Kerry Sharp, Director of the Scottish Investment Bank, said:
We are delighted to invest further into Encompass, which will allow the business to continue the expansion of its Glasgow-based development and customer operations teams allow the Company to expand into new geographies and accelerate growth in existing markets. We look forward to continuing to work with Encompass to help support its ambition to be a global player in its field.
You also might be interested in