fintech and regtech must consider ethical practice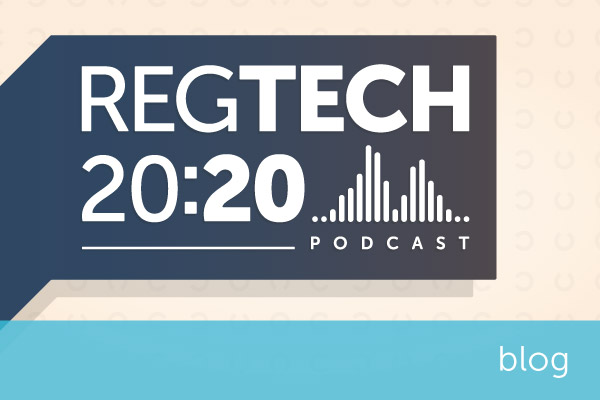 fintech and regtech must consider ethical practice
The next logical trend in fintech and regtech is the ethics in its practice, according to Janine Hirt, COO and Board Member of Innovate Finance, in comments made on the new episode of the RegTech 20:20 podcast.
Specifically, as fintech and regtech development continues to accelerate, we must question "how we ensure that we maintain an inclusivity about the work that we're doing".
This is according to comments from Janine, who went on to draw reference to the ethics of exclusion via artificial intelligence as a hypothetical scenario. This bears similarities to the controversial 'facial recognition' technology used by police to profile and detect criminal behaviour.
On the topic of inclusivity, Janine also mentioned that there is always more that can be done to improve diversity in the regtech and fintech sector, specifically regarding women in the workforce.
Janine said:
Of course there is more to be done, specifically ways in which we can get more women into the space and how we can get more female talent into fintech and regtech whether that's about helping co-founders and founders that are female to raise more capital or whether that's facilitating women of all levels in an organization to utilize their skills and their talent.
Also speaking to Encompass in this podcast episode, Alex Tame, Global Director – Partners and Content Integration for Dow Jones, mentioned that, as well as ethical practice and diversity, we should expect to see a tightening up of software, data and policy so that clients and companies don't fall foul of crimes which target weak areas of defence in an organization's infrastructure or practice.
He said:
Once you clear all the buzzwords, such as blockchain, regulation, AI, machine-learning, simplicity and functionality will be the trend.
Alex and Janine also discussed collaborative processes between start-ups or scale-ups and banks, and the impact the financial crisis of 2008 had on the fintech industry, especially in the UK.
podcast
RegTech 20:20
news, interviews and analysis on all things regtech in the UK and beyond
Encompass' intelligent process automation conducts live document and data collection, analysis and integration from public and premium sources to bring transparency to complex corporate structures and ultimate beneficial ownership, delivering the most accurate and complete KYC on demand.
[hubspot type=cta portal=6032599 id=9abe717a-73f6-4270-a7d2-82bcbb4211a5]
You also might be interested in