global data coverage available with encompass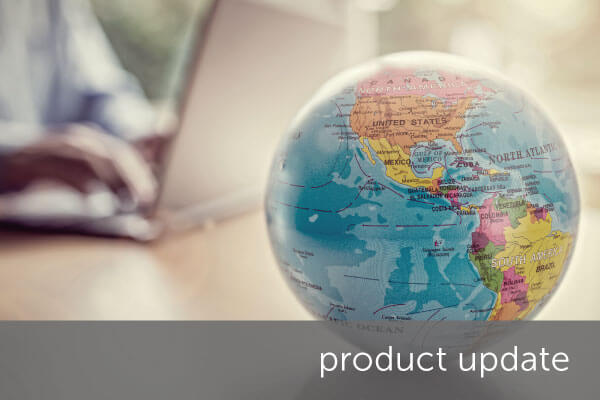 encompass has integrated in excess of 35 different data sources into our single platform, including the world's leading information providers, official business registries and stock exchange and regulator listings.
why we are doing it
Ensuring compliance with internal Anti-Money Laundering (AML) and Counter-Terrorist Financing (CTF) policies directly influences every company's earnings and profits. Discovering complete ownership structure, screening and verifying key stakeholders across the world, is the essential basis for effective KYC. Banks and financial services firms across the globe spend hours traversing multiple data sources in order to gather ownership data from registries and data vendors, establish ultimate beneficial owners (UBO), complete screening checks, carry out identity verification and review adverse news.
With all of this to complete, whilst the customer is waiting to do business, KYC today is costly in both time and money.
encompass enhances collection, analysis and monitoring of data for our customers through unrivalled access to trusted global data sources, ensuring they definitely find beneficial owner/s, conduct AML screening and person identification, delivering the KYC answers they need with unprecedented speed and clarity, therefore providing cost and time efficiencies.
how this gives value
This expansion will allow encompass customers to access registries, regulators, stock exchange listings, government websites and other sources in each of the countries that we are targeting, allowing to build the full picture fast. Being able to connect effortlessly to the most in-depth and relevant data that encompass customers trust, will allow them to make better informed decisions faster.
State of Delaware Department of State: Division of Corporations
CORPORATE REGISTER
Corporate Information on more than 1,000,000 U.S. and international corporations registered in the State of Delaware
available report
State of Delaware Division of Corporations Entity search
For more information, visit the State of Delaware Department of State website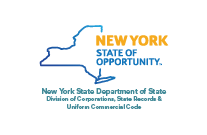 New York State Department of State
CORPORATE REGISTER
The official compiler of state agency rules and regulations and publisher of information on the State Constitution, the Great Seal of New York and other official state documents.
available report
NYS DOS Entity search
For more information, visit the New York State Department of State website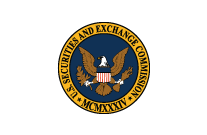 Investment Adviser Public Disclosure
INVESTMENT ADVISOR FIRM SEARCH
A complete compilation of Investment Adviser Firms currently registered with the SEC and states securities regulators.
available report
IAPD Investment Adviser Search (by Firm only)
For more information, visit the Investment Adviser Public Disclosure website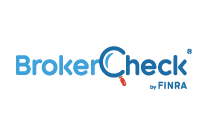 FINRA Brokercheck
BROKERS AND INVESTMENT ADVISOR SEARCH
Background and experience of financial brokers, advisers and firms.
available report
FINRA Company Search
For more information, visit the FINRA Brokercheck website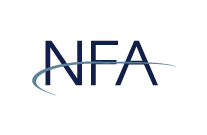 National Futures Association (NFA)
REGULATOR
Industry wide, self-regulatory organization for the US derivatives industry, providing innovative and effective regulatory programmes.
available report
NFA Basic search
For more information, visit the NFA website.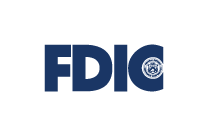 Federal Deposit Insurance Corporation (FDIC)
REGULATOR
Independent agency to maintain stability and public confidence in the nation's financial system.
available report
FDIC Bank Find Company Search
For more information, visit the FDIC website.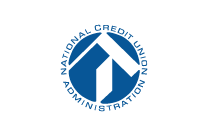 National Credit Union Administration (NCUA)
REGULATOR
Independent federal agency created by the United States Congress to regulate, charter, and supervise federal credit unions.
available report
NCAU Credit Report
For more information, visit the NCUA website.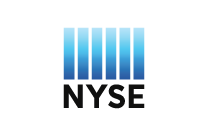 New York Stock Exchange (NYSE)
STOCK EXCHANGE LISTING
The largest stock exchange in the world, based in New York.
available report
New York Stock Exchange Listings search
For more information, visit the NYSE website.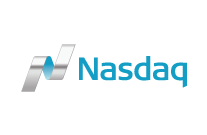 Nasdaq
STOCK EXCHANGE LISTING
The second largest stock exchange in the world.
available report
Nasdaq Stock Search
For more information, visit the Nasdaq website.
In the coming months we will be adding even more data providers, starting with Singapore in early 2018 and others throughout the year. Look out for more information in the new year on our 2018 roadmap and customer webinars.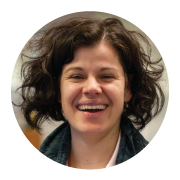 about Kalliopi Tsianou
PRODUCT MANAGER
Kalliopi came to encompass with a wealth of experience in product management gained in the Information Services and Professional Online Solutions industries. Her previous roles include LexisNexis, a leading global provider of technology solutions for the legal industry, and fast-growth start-ups disrupting the online services market with innovative legal and business solutions.
Connect with Kalliopi on LinkedIn.
about encompass
Founded in 2011 by entrepreneurs Roger Carson and Wayne Johnson, and operating from the UK, encompass is the creator of unique, innovative Know Your Customer (KYC) software for banking, finance, legal and accountancy that enable better, faster commercial decisions. The company is driven by the belief that the best decisions are made when people understand the full picture.
want to turn regulatory compliance
in to a competitive advantage?
Contact us today to arrange your personalised consultation of encompass. Discover how our KYC automation software can help your business accelerate onboarding and give you peace of mind that you are regulator ready.
You also might be interested in