what led to you joining Encompass?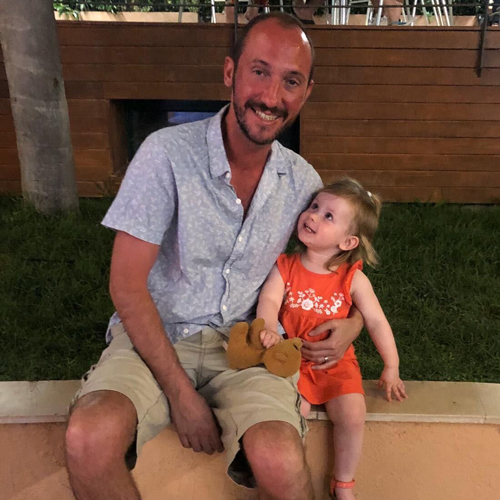 Luck. And children.
After living and working in Brighton for nine years, we had started a family and decided the time was right to move back to Scotland – the long and glorious summers were beckoning…
In terms of my career, I had led a recruitment agency that specialised in financial services change and transformation and subsequently moved on to work in the start-up world, helping to build out talent attraction and people operations teams. I knew the market for the automation of regulatory compliance was really heating up and some fortuitous Googling led me to find that Encompass was doing something pretty special in that space.
what appealed to you about becoming part of the company?
The people. There was a clear sense of excitement and an infectious energy; about the product but also about the people in the business. It was key for me to work somewhere that values its people and works hard to help unlock their potential.
It also appealed to me that Encompass was moving through the scale-up stage, which means change is a constant; it had a global footprint, a diverse group of colleagues and bags of ambition.
please explain what your role involves…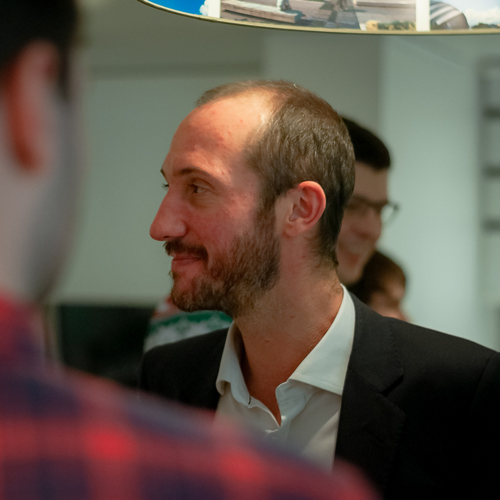 I'm the Head of People; which covers all things talent attraction and people operations.
It's core is the attraction, retention and development of the people in the business. One of my main goals is to help to position us as an employer of choice. Day to day, the role is highly varied and that's something that is true of all positions at Encompass – the opportunity to have a meaningful impact to the business really can't be overstated.
how would you describe the company culture?
Culture is really important here, ultimately it's what helps people to perform at their best. Each office and each team has its own feel and quirks but there are some key behaviours that are the same wherever you are – being supportive while providing challenge, the strong want to make things better, providing the psychological safety for people to be open and celebrating each other's achievements.
It's a great time to join. We've got some really exciting traction in the market and have an enviable client list. I would say the next five years will be a crazy ride!
which part of your job do you enjoy most?
One of the most rewarding parts of the job is watching new people come in, develop their skills and go on to be really successful. Seeing the direct impact they have on our business and on our customers' businesses is great.
There is never a dull time in the People team – we have a lot of interesting challenges to work on and that certainly makes getting yourself out of bed in the morning easier than it could be.
what are the challenges?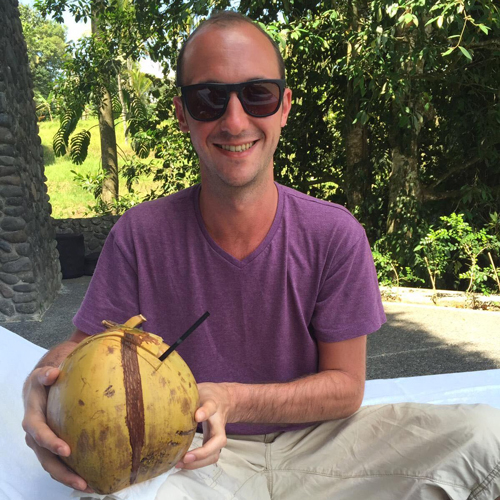 We are operating within a skills short market and have high expectations. For any given role, there isn't an abundance of people who match up.
The challenge for us is standing out from the noise, showcasing who we are and what we can offer.
We try to do that by being transparent about what we are and are not. There are many companies out there, so we have to play to our differentiators. A key one for us is the responsibility and opportunities our staff get. In a company like this, you get to work on a full product and see it being used by customers. You work closely with multiple teams and get to see the big picture. You don't often get that in a big company, where you could be focused on one small part of the process.
Not being able to do as much as you want is also a challenge. We have lots of ideas but have to balance this with the time and resource available, and prioritise a few projects, rather than doing a bit of everything.
how would you sum up your experience at
Encompass

so far?

A whirlwind. A year and a half has gone by in the blink of an eye. It is incredibly rewarding and you see that your actions have an impact on the growing business.

When you're growing this quickly, you have to make a conscious effort to reflect on the progress you've made and I'm really proud of what we've achieved so far.