why Encompass works for Santander: Enhancing KYC compliance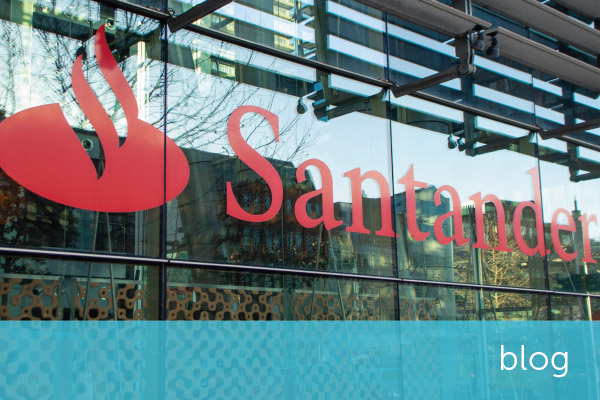 why Encompass works for Santander: Enhancing KYC compliance
With the goal of transforming the way they onboard clients, Santander recently turned to automation to streamline their processes, particularly around accessing data – and found Encompass.
Having selected Encompass to support and enhance their Know Your Customer (KYC) compliance processes, we caught up with the team at the financial services firm to find out why they chose the platform and hear about the benefits they – and their customers – have experienced as a result.
The background of Encompass and Santander
The only provider of simultaneous, real-time access to multiple sources of global company and person data, Encompass is the creator of KYC automation for major global financial and professional service firms.
We have been working to enhance Santander's onboarding processes, resulting in a range of changes, for the better, for employees and customers alike.
A multinational commercial bank and financial services company based in Spain, the bank's Corporate and Commercial Banking arm works for medium to large businesses looking for a relationship managed service or requiring more comprehensive banking, international or larger lending needs.
If we hadn't updated the process we would've faced issues with data quality both now and further down the line. Using Encompass means that we can bring everything together in one place and use one stream of data to ensure that we are making accurate decisions.
Alex Clayden | Santander
The issue: Streamlining the onboarding process
The onboarding process the Santander team previously executed required a great deal of discovery groundwork around corporate structures and ownership, with information coming from several different databases and lists before being collated by the onboarding team.
The Digital Transformation team were keen to streamline this process and looked to automation for a solution that would make their process more effective and efficient, both in terms of time and effort of individuals.
The Encompass solution: KYC automation
Santander turned to Encompass to provide a more efficient way of onboarding clients. The result has been very positive, according to their feedback.
Those involved say that being able to go to one platform to get all of the information gathered during the corporate discovery stage and throughout further Customer Due Diligence (CDD) investigations means they now have the vital information they need to make the right decisions, faster.
Watch our case study video with Santander below.
Encompass' intelligent process automation conducts live document and data collection, analysis and integration from public and premium sources to bring transparency to complex corporate structures and ultimate beneficial ownership, delivering the most accurate and complete KYC on demand.
[hubspot type=cta portal=6032599 id=9abe717a-73f6-4270-a7d2-82bcbb4211a5]
You also might be interested in