In the spotlight: Chris Jenkins, Head of Strategic Partnerships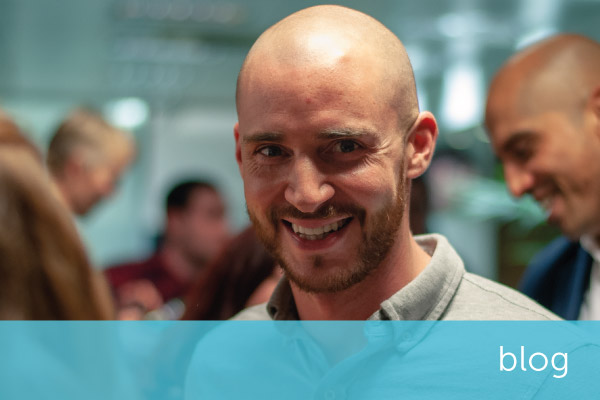 In the spotlight: Chris Jenkins, Head of Strategic Partnerships
"Encompass has a vast partnerships network, which meant there was a lot of opportunity to learn and grow."
When Chris Jenkins first became aware of Encompass, he was intrigued by the possibilities and knew there was a place in the industry for the business. Fast forward to a few years later, and he had no doubts about the benefits joining the team would bring to him.
As Head of Strategic Partnerships, he drives external partner relationships, and, as he tells us here, that means there is always something new to get involved with and things to learn…
What led to you joining Encompass?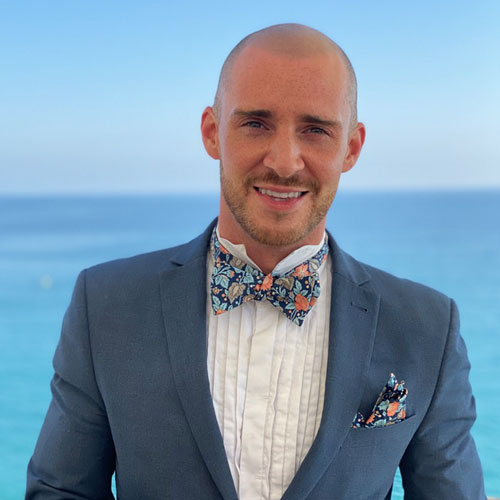 I first heard about Encompass when it launched in the UK. Wayne Johnson [CEO and co-founder] and Alex Ford [VP, Product and Marketing] were in the UK before the opening of the London and Glasgow offices – I took them to my favourite Indian restaurant in Cardiff.
Coming from the data world, I instantly saw the value in the visualization of corporate structures. Most of us struggle to find ways to bring data to life and Encompass does that in a way that is totally different from the traditional methods data providers were using at the time. I became a sponsor instantly and was one of the first data partners. Little did I know that it would be the first of many encounters over the next five years, leading to me joining the business in 2018 to help develop the partnership and alliance strategy.
What appealed to you about becoming part of the company?
Having worked with Encompass many times before, I had a good understanding of the proposition and the problems the platform solved. I also knew quite a few people who were working here at the time.
For me, one of the main reasons for joining was the ability to work internationally in a growing organization. Travelling is a huge passion of mine and I wanted to learn more about international trade whilst building partnerships globally. Encompass has a vast partnership network, which meant there was a lot of opportunity to learn and grow.
Moving from a FTSE100 to a scale-up is a great opportunity to really test my mettle in a fast-paced environment.
I get to work with a diverse team of super talented individuals who make even the tough days a pleasure
Chris Jenkins | Encompass
Please explain what your role involves…
My role within partnerships and alliances evolves as Encompass expands. No two days are the same. It's my job to identify and nurture partnership propositions with third parties, such as software and technology businesses, data and solution providers or managed services.
The KYC challenge is too complex for any one organization to solve on their own, therefore it's very common, particularly within this industry, to see cross collaboration between vendors. I work with partners to help solve common client challenges and together, or part of a wider ecosystem, we're able to support clients to effectively manage financial crime risk.
What are the main rewards it brings?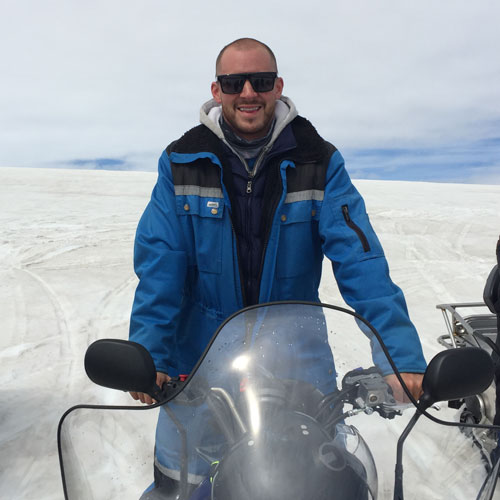 Internally, I get to work with a diverse team of super talented individuals who make even the tough days a pleasure. Externally, I have the opportunity to build partnerships with companies who are driving innovation within the KYC industry.
And the challenges?
My role is client facing, so the biggest challenge right now is not being able to connect with people face-to-face. Everyone is doing a great job of adapting to the focus on digital connection but sometimes we need a whiteboard, lots of caffeine and a day or two in a boardroom, which is a lot tougher to replicate via web conference.
How would you sum up your experience at Encompass so far?
Encompass is a perfect example of "you get out what you put in". It is rare to find a business where almost everyone is working towards the same goals.
At Encompass, the people I interact with on a daily basis are constantly going above and beyond what is expected, and that is refreshing.
ebook
Delivering digital KYC
increasing managed service providers' value proposition
Encompass' intelligent process automation conducts live document and data collection, analysis and integration from public and premium sources to bring transparency to complex corporate structures and ultimate beneficial ownership, delivering the most accurate and complete KYC on demand.
[hubspot type=cta portal=6032599 id=9abe717a-73f6-4270-a7d2-82bcbb4211a5]
You also might be interested in