Please explain what your role involves…
My role within partnerships and alliances evolves as Encompass expands. No two days are the same. It's my job to identify and nurture partnership propositions with third parties, such as software and technology businesses, data and solution providers or managed services.
The KYC challenge is too complex for any one organisation to solve on their own, therefore it's very common, particularly within this industry, to see cross collaboration between vendors. I work with partners to help solve common client challenges and together, or part of a wider ecosystem, we're able to support clients to effectively manage financial crime risk.
What are the main rewards it brings?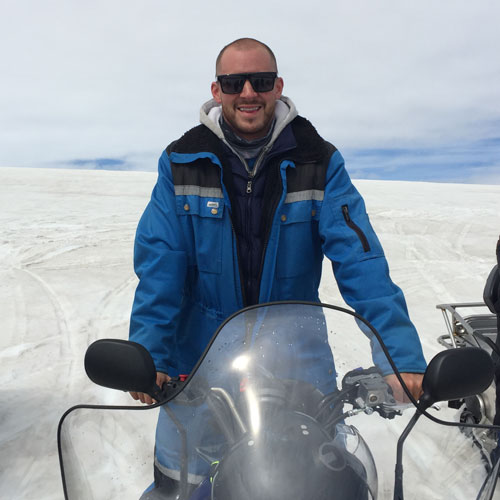 Internally, I get to work with a diverse team of super talented individuals who make even the tough days a pleasure. Externally, I have the opportunity to build partnerships with companies who are driving innovation within the KYC industry.
And the challenges?
My role is client facing, so the biggest challenge right now is not being able to connect with people face-to-face. Everyone is doing a great job of adapting to the focus on digital connection but sometimes we need a whiteboard, lots of caffeine and a day or two in a boardroom, which is a lot tougher to replicate via web conference.
How would you sum up your experience at Encompass so far?
Encompass is a perfect example of "you get out what you put in". It is rare to find a business where almost everyone is working towards the same goals.
At Encompass, the people I interact with on a daily basis are constantly going above and beyond what is expected, and that is refreshing.