in the spotlight – Graham Marshall, Engineering Manager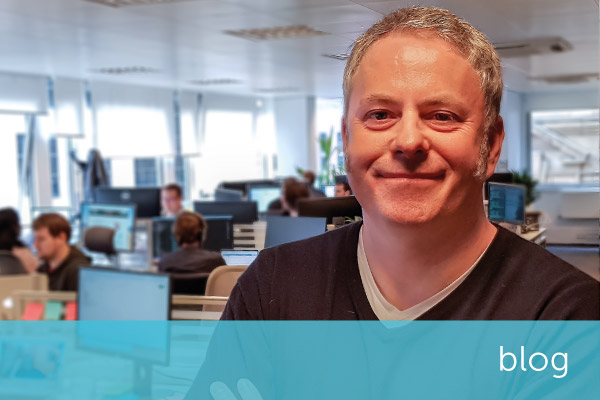 in the spotlight – Graham Marshall, Engineering Manager
Throughout his working life, Graham Marshall has always wanted to play a part in something that makes a difference. It's how he knew engineering was the right career path for him.
Having been at the heart of global companies, managing teams in the UK, he has enjoyed a varied and challenging career to date, and it was the prospect of stepping up to the challenge of helping to bring a first-class product to customers as part of a growing business that led to his decision to join Encompass.
As Engineering Manager, Graham leads squads in Glasgow and Sydney, making sure that they "deliver a product that delights our customers – efficiently, on-time and to have a great experience in doing that."
Here, he shares more on his background, what drives him and why enjoyment really is everything when it comes to getting the most out of a job.
what led to you joining Encompass?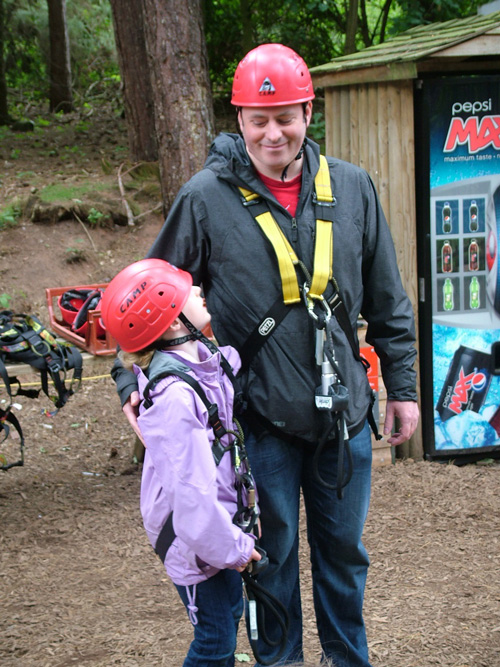 I knew that I wanted to make things, and be involved in something that makes a difference. I started working for Hewlett Packard (HP) in Edinburgh, in telecoms, where we made the internal infrastructure of mobile phone networks. I was a software engineer in R&D – it was a great place to learn and that really appealed to me. They say your first job as a graduate really shapes your perspective for the rest of your career and I've never forgotten the emphasis on quality that I learned there.
I then went to a company called Thales, a large system engineering company which makes periscopes, thermal imagers, and lasers, so that took my career in a quite different direction. I managed their software team in Glasgow and Bristol. Here I learned about the complexities of system engineering and designing software for safety-related environments. I had the great experience of working with many diverse disciplines of engineering from algorithms and mechanics to electronics and optics. Fascinating stuff but the lifecycles of these products can be quite long!
From there, I wanted to move into an industry that had shorter lifecycles and get experience of working with Cloud products, which led me to
Encompass.
what appealed to you about becoming part of the team?
Even though I didn't know much about the company beforehand, just by meeting people, I could sense the potential and I found their enthusiasm for the product infectious. I wanted to do something very different, and the size and growth stage of the company appealed to me, coming from bigger companies.
I also liked the diversity of the workforce. I was keen to work with the team and learn on the job. It's what I enjoy. I'm used to working for bigger companies, so the prospect of coming to an organization like
Encompass to really make a difference sold the opportunity.
please explain your role…
My job is to manage a diverse distributed software team that works together to deliver the Encompass product quickly and efficiently, while performing at a high level. It's a people job.
We have to make use of collaborative tools and 1-2-1 meetings to stay connected, particularly with the different locations the team members are in.
I've started to get to know my team, even those I haven't yet met in person, and find out their likes and how they work through regular meetings. Regular communication really is key. It's so easy to forget, when part of your team is remote, that they're there, especially when the day-to-day is so busy, but you just can't do that. It's all about adapting to their needs and finding what works best.
what are the main rewards it brings?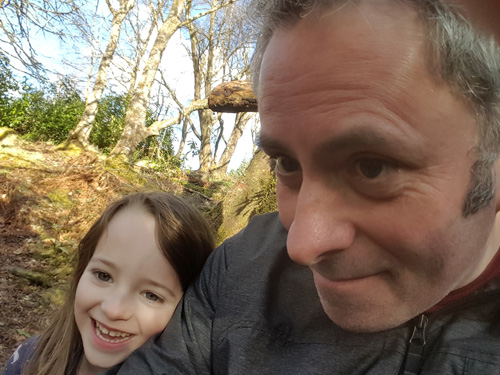 Feeling that each day you're learning something and have made progress, even if it's a small step, is important. Enjoyment is all, so I try to have a team that gets on well, feels productive, valued and is fulfilled because we make something people want. If I didn't enjoy my job nothing else would match up.
what is it like to be part of the Engineering team?
There's a lot of energy and enthusiasm. We get to work with new technology and can enjoy a diverse place to work. It's collaborative and a supportive environment, where people want to be innovative and solve new problems.
how would you sum up your experience of working at Encompass?
There is a good combination of challenges to meet and a good team. I feel supported by the team and management. There's encouragement from everyone and I feel I have the freedom to make decisions and carry them out. I get to see the results of my decisions very quickly which makes it a very fulfilling role.
Encompass' intelligent process automation conducts live document and data collection, analysis and integration from public and premium sources to bring transparency to complex corporate structures and ultimate beneficial ownership, delivering the most accurate and complete KYC on demand.
[hubspot type=cta portal=6032599 id=9abe717a-73f6-4270-a7d2-82bcbb4211a5]
You also might be interested in