In the spotlight: Magalie Pimentel, Head of Marketing
When Magalie Pimentel joined Encompass, she was looking for a new challenge in a fast-paced and interesting environment. And, she says, that is what she found.
As Head of Marketing, her role is as busy as it's varied, requiring her to work with colleagues across the company and stay on top of industry developments and changes.
Here, she tells us what parts of a wide remit she enjoys most, what it's like working for a scale up organization in comparison to a multinational, and why she thinks it's the people that make all the difference at Encompass.
—
What led to you joining Encompass?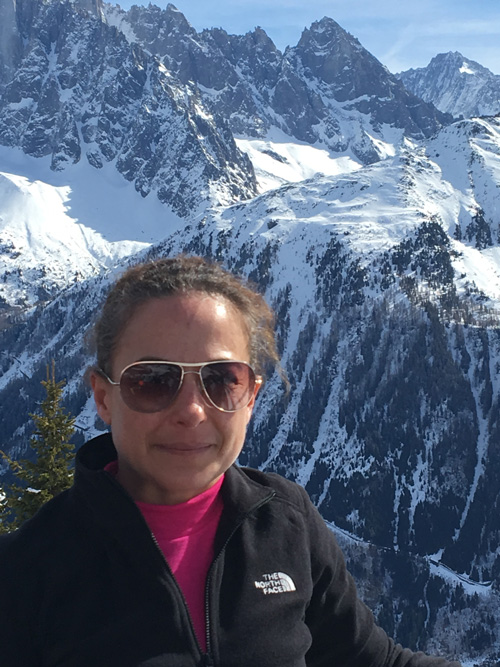 I started working in risk and compliance soon after the financial crisis, when it really took off, so have been involved in this space from the very early days, really. It's an area of subject matter expertise that I have developed while at various different sized companies – from very early stage startups to multinationals.
My focus has always been on marketing, although I did work, for a time, in sales. I think this experience can be really helpful for anyone in marketing who has to work closely with sales, as having first-hand experience of the role helps you to align these two functions more closely, and to work more effectively as a team. In the run up to joining Encompass I was able to meet key members of the sales team and knew that I could work closely with them. That was a big plus.
Encompass offered me a challenge and the opportunity to be part of a company that wasn't standing still. I like change and that fast-paced nature, so that's what stood out to me at first.
What appealed to you about becoming part of the company?
I had gone from working in data, within risk and compliance, to working for technology companies, and this is something that I wanted to keep going with.
When I heard what the company was about, it seemed to tie in with my expertise and that desire. I knew and met people who worked there and it was their passion and conviction – particularly when it came to the executive team – that really sold it to me.
Please explain what it involves…
My role involves liaising across the whole company, primarily with product and sales, while leading the marketing team. Our team each have their own areas of experience and expertise – across campaigns, automation, and so on – so it's my job to guide them.
I also work with our executive and management teams to understand the company strategy and work out how marketing can support that. A big part of my day-to-day involves collaborating with the sales team to ensure effective communication of messaging and helping to ensure they are as successful in getting that across and reaching prospects as they can be.
How would you describe the company culture?
It's a supportive and collaborative environment. The company has certainly grown in the time I've been here, with our teams now based across the UK, Australia and Asia. While we have grown, we haven't lost the sense of the supportive culture, which I like, as maintaining that can be difficult as a company grows.
People work hard and expect you to work hard. You need to take responsibility and be accountable for your actions but are helped as you do that.
Which part of your job do you enjoy most?
Understanding what's at the heart of customer needs – that involves research and a lot of talking, whether that's to people internally or externally. Having the time to digest and analyze that information is something I enjoy.
I also like to feel that I am constantly learning, and because of the industry we work in, and the level of innovation within that, it's always fast-paced so I have to keep up with what's going on.
What are the advantages of working for a scale up business as opposed to a big corporate company?
You get to know everyone very quickly, and not just over the phone. You have the chance to put faces to names, which helps you build relationships and means you can be effective right from the start.
At a business like Encompass, you are also able to quickly see the impact of your work; you get to see the brand become more recognised and know it's the fruits of the work of you and your team. I like being a part of each growth stage and being able to really feel that you have played your part – these are things it can be difficult to pinpoint in a large organization.
How would you sum up your experience at Encompass so far?
It's been a whirlwind – in a good way. The company has noticeably grown and that has really made a difference, as it changes communication and how we work, so we need to keep developing how we do that.
It's been a really fun experience, and that's because of the people and culture that we have. You always face challenges but are given the flexibility and responsibility to make decisions. People understand not everything is going to work out, which is important in an area like marketing, especially, but you have freedom and understanding to try out things. It comes back to having that supportive environment.
You also might be interested in