Your say on changes to LASPO
by Ian Schofield, Industry Advisor – Insolvency & Restructuring
Despite efforts to resist change to the LASPO Act made by R3 and other business bodies over the previous five years, the government proceeded to change the rules of engagement from 6 April this year. When surveyed recently by Encompass Corporation, a majority in the Insolvency profession suggested changes are likely to be detrimental to returns made to creditors from some insolvent estates. This finding is consistent with data reported by R3 in April 2016 who found that insolvency litigation backed-by Conditional Fee Arrangements realised approximately £500m per year for insolvent estates (up from £160m in 2013), with around £120m of this owed to HMRC.
The survey reveals that Insolvency Practitioners and the lawyers advising them believe that the changes will lead to a reduction in those cases where the officeholder would be able to pursue a claim, due to the lack of available funding. More than 75% of those surveyed thought that this would lead to an increase in unscrupulous or illegal behaviour by directors, who may now believe that the risk of action against them has been significantly reduced.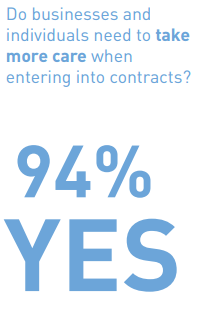 In a recent blog one industry professional shares a similar opinion: "in practice that when insolvency practitioners want to bring claims against people such as directors who have been guilty of wrongful trading at the expense of the company's creditors and parties connected with the company who have received funds they should not have had and/or taken money or assets out of the company without paying a fair value for them, they (the insolvency practitioners) will no longer be able to recover the full costs of their litigation from those parties [1]".
Almost a third of those surveyed thought that the cessation of the LASPO exemption for insolvency would affect over 40% of cases where previously action would have been taken. Over 90% of those surveyed thought those most likely to have been pursued previously were directors of small businesses with less than 20 employees and that businesses and individuals now need to take more care when entering into contracts. Firms valuing a simple and effective means of establishing an understanding of "who you're doing business with" are well served by a combination of a rich universe of information viusalised as interactive charts by Encompass.
Effective due diligence becomes ever more achievable with growing sources of digital information about companies, people, and properties. Of those surveyed by Encompass 65% believed that the government's move to increase free access to a widening number of databases is a good move and one that will reduce direct costs in insolvent estates where detailed investigations are necessary. In our conversations with the profession it is evident that almost all practitioners are aware of and now utilising the Companies House Beta service – an example of the UK government's open data initiative at work and also a service fully integrated with the Encompass product suite.

In addition to the benefits of access to information, respondents also believe that better technology facilitates an easier way to trace "hidden assets". This has certainly been the experience of insolvency professionals using
Encompass Uncover
software, who in a number of matters have been able to rapidly analyse information from disparate sources within a single interface to find and value properties connected to directors and former directors, which had not been previously disclosed. This micro-survey of insolvency professionals within our Connections community reveals consistent views across the respondents, allowing us to see the trends in attitudes we have summarised above. Thanks to those who took part. We hope you found the information of interest and welcome your feedback and suggestions for future survey topics.
1.
Christmas comes early (for rogue directors and bankrupts)
About the LASPO Survey

The 2016 'End of LASPO for Insolvency' survey and report are published by Encompass Corporation. In addition to building amazing software, at Encompass we create and curate content of interest to our customer community and have started distributing this via the "Connections" publication you may have received. This survey was conducted to canvas views on the impact of the end of the LASPO exemptions for the insolvency profession and is available for download.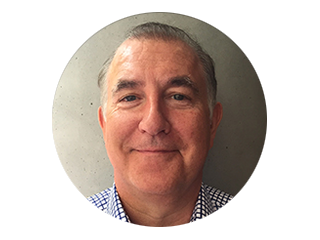 Ian qualified as a Chartered accountant in 1980 and commenced taking insolvency appointments in 1983. Ian has been a member of R3 since its creation and was one of the first Insolvency Practitioners to obtain an Insolvency Licence in 1986.
Until recently Ian was a Restructuring Partner with BDO LLP having been admitted to partnership in 1984. He now advises Encompass Corporation on numerous insolvency matters.