Kate Sharp, Industry Advisor to ABL market at Encompass, recaps the 2016 ABFA annual conference
On behalf of myself and Encompass Corporation I would firstly like to send huge congratulations to Martin, Jeff and the ABFA team on another great conference. It was a great event with a strong focus on the ABL environment today. It was great to see introspection take a poor second place to some relevant and informed commentary on the potential economic impact of Brexit and the threats and opportunities of the technological world we all now inhabit.
A brilliant juxtaposition moving from the very eloquent, extremely well informed and scary content offered by Rear Admiral Chris Parry on the threats of cyberspace to a trio of young, tech and social media savvy experts on how to maximise the many and varied benefits of machine learning and social media marketing.
The conference included a great mix of views on ABL from a provider, an advisor and a lawyer on increasing ABL penetration.
Lots of great ideas emanated from the ABFA conference in Dublin last week with one exception, the suggestion that a change of name from Asset Based Lending and Asset Based Finance Association may resolve some of the confusion that exists around the product. Having played a significant role in the change of name from FDA (Factors and Discounters Association) I personally would strongly advise against such a move. There are lots of good reasons to stick with Asset Based Lending.
Firstly, while some confusion remains there is no doubt that ABL is becoming increasingly better understood amongst financiers and consumers. Secondly, this is already an extremely well established product in the US, having a different name for the same product in the UK would add confusion, and finally a change of name would simply add another layer of confusion setting the industry back several years. Rather than put effort into a name change lets put the effort into more marketing to raise awareness.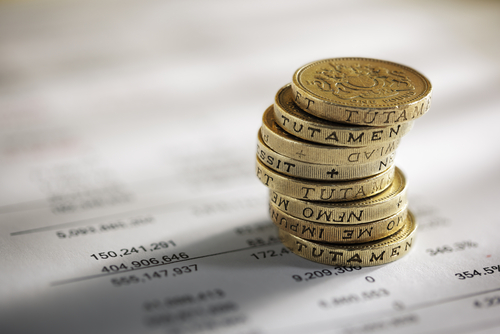 The slowdown in growth of Invoice Finance and Asset Based Lending has been a perennial point of discussion at ABFA conferences for several years now. Is that about to change? A stunning piece of data was the highlight of a presentation from John Brehcist at the ABFA conference in Dublin.
A recent study carried out by the European Federation is the first time data has been gathered on the Loss Given Default (LGD) from invoice finance providers. The study showed that compared to data collected by the banks the invoice finance LGD is almost four times lower than the LGD reported by the banks. Given the direct benefits of a lower LGD in terms of capital requirement it begs the question why financiers are not promoting Invoice Finance and Asset Based Lending more and investing more in their provision.
Read the complete report on the EU Federation website.
Of course one downside to IF and ABL compared to more typical forms of bank lending, specifically loans and overdrafts, is the more complex delivery mechanisms currently associated with these products, in particular around the on-boarding of new clients. However the technology exists to simplify and speed up delivery making the processes so much less onerous for the provider and for the client. So, given this compelling statistic, has the time come for financiers to put their best IF foot forward, upgrade their technology and promote IF and ABL for the sake of their clients and of their balance sheets?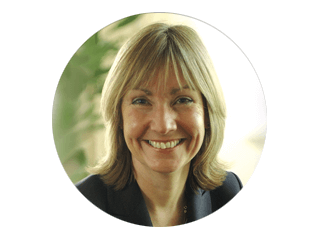 Kate served as CEO of the Asset Based Finance Association from 2003 to 2014. She significantly raised the profile of invoice finance within Government which ultimately resulted in significant changes to UK legislation in respect of bans on assignment. Kate was also instrumental in setting up the EU Federation for Factoring and Commercial Finance (EUF) and was made an honorary fellow of the Institute of Credit Management.
about encompass
Founded in 2011 by entrepreneurs Roger Carson and Wayne Johnson, and operating from the UK, encompass is the creator of unique, innovative Know Your Customer (KYC) software for banking, finance, legal and accountancy that enable better, faster commercial decisions. The company is driven by the belief that the best decisions are made when people understand the full picture.
want to turn regulatory compliance
in to a competitive advantage?
Contact us today to arrange your personalised consultation of encompass. Discover how our KYC automation software can help your business accelerate onboarding and give you peace of mind that you are regulator ready.