legal RegTech: to love, or to hate? why law firms should pay attention either way
According to the European Commission the value of global FinTech investment in 2015 grew by 75 percent to $22.3 billion. Corporates and venture capital and private equity firms have invested more than $50 billion in almost 2,500 global startups since 2010.
It's less of a shock then and more of an inevitability that with these types of figures that the legal community should be interested in representing both FinTech firms and their customers, including major banking and financial service firms.
This is an industry that is moving at breakneck speed. A look at Google trends suggests the word "FinTech" was barely used before early 2015, before a subsequent explosion in interest took hold.
And with that interest we have seen legal practices rise to the challenge of immersing themselves in the technologies and surrounding legal requirements in order to be at the table taking part in relationships between tech startups and traditional banking giants.
Fast forward to 2017 and FinTech has now developed a younger sibling. "RegTech" (regulatory technology) describes the category of solutions born out of the need for banks and other regulated entities to more effectively achieve compliance. Like those solutions being characterised FinTech 2.0, we are seeing RegTech come to the fore where the tech firm and the financial institution work together, in collaboration (as opposed to the 'David disrupting Goliath' characterisation of the first wave of FinTech).
[bctt tweet="#RegTech is the definite direction of technology firms in 2017 and beyond says @alexkford" username="EncompassCorp"]
FinTech and the legal sector
The legal sector on both sides of the Atlantic have grasped the opportunities afforded them by FinTech with both hands.
They have quickly ascertained that tech firms tend to be young in age and small in scale. Recognising assistance is required in developing routes to funding and legal assistance, law firms have developed methods to help these burgeoning firms. The premise that has been built is that while not all of the them will go on to become huge companies, all of them will need legal guidance at some stage. If they can assist just one that is acquired or becomes a major FTSE 100 organisation that retains their services, then they will have successfully acquired a major client.
the FinTech opportunity
To date some of the methods that have been put forward by law firms to engage in tech and FinTech include Fuse by Allen & Overy, Slaughter & May's FinTech Fast Forward, and AG elevate from Addleshaw Goddard helping tech companies tackle a variety of legal challenges, and delivering meaningful efficiencies as their businesses begin to scale.
This is not to say that there is a one sided relationship between tech firms and law firms. Lawyers can offer real benefits to FinTech firms through their knowledge of traditional aspects of law that may not be transparent to a lay person.
A lawyer is a trusted advisor; they can offer advice, and answer difficult questions on areas such as business development, consumer protection or data privacy bringing real long term benefits for a company. Law firms also have knowledge of the financial services industry, and possibly also contacts within it. FinTech and RegTech companies have completely different business profiles to the traditional providers to banks such as an SAP or IBM which can make it a challenge is to get their feet in the door of big banks, who have a natural reticence to meet with small companies who lack stature and heritage. In this instance, law firms and lawyers can help act as that bridge.
an avalanche of regulation – RegTech and the legal sector
FinTech has become a well established focus within the banking and finance departments of major law firms. Recognising the growth potential of the market, many lawyers now specialise in the field, and the opportunities – particularly if they become global corporate entities – are enormous.
Now the next step in evolution has arrived. With a glut of new legislation affecting financial and professional service firms, regulatory technology, or "RegTech" has arrived.
For example, just one area where regulations continue to evolve; In 2005 the 3rd Money Laundering Directive (AML 3) was passed by the EU following recommendations from the Financial Action Task Force (FATF), a supra-national body that promotes regulatory and operational measures to combat the threat of money laundering, counter terrorism and other threats to the international financial system.
This forced banks and other financial institutions to implement new stricter regulations in their customer onboarding.
In June of this year, the EU passed the 4th Money Laundering Directive (transposed into UK law by the Money Laundering Regulations 2017). As well as further strengthening compliance checks to hinder the flow of illicit funds, the laws regulating law firms have become have become more stringent, with higher penalties and sanctions in place. AML5 is just around the corner.
[bctt tweet="Law firms have seen benefit being conduit between young #tech firms, banks says @alexkford" username="EncompassCorp"]
rise of RegTech – the KYC example
The initial challenge for the banking sector was they were utilising huge amounts of compliance staff (once recruited) and throwing manpower at the problem. This was obviously expensive. Beyond cost, humans were searching corporate databases for relevant information, saving it onto spreadsheets and then analysing information; a process that was slow, cumbersome and prone to error.
With a new stricter regime in place, tech evangelists recognised banks were inhibited in their customer onboarding, with some finding their own internal processes a challenge to follow. (Indeed, of the sanctions and fines handed down to banks for money laundering offences, the vast majority have been for failing to adhere to internal process, with only a very small minority for actual money laundering itself.)
It was here that RegTech firms found their opportunity. Alive to the internal issues that banks were having, and through the power of automation, AI, machine learning and visual analytics, tech entrepreneurs like our own encompass founders, developed SaaS technologies that could make the customer onboarding process cheaper, faster, less prone to error and easier to conform to compliance standards.
numerous RegTech firms are now operating across the globe, with the UK at the vanguard of this success
AML4 has strengthened the money laundering regulations further by promoting a risk based approach to onboarding. For law firms, the major effect has been to bring about equivalence between themselves and the financial services sector when it comes to the standards society and regulators expect them to uphold.
With the exception of some of the largest and most well funded firms, this has caused mild panic, within many small and mid-size firms. As with the bank's before, RegTech firms have been alert to the issue and have begun to work alongside law firms.
This is just one regulation and one example. PSD2, GDPR, MiFiid are among others where legal and financial services all have an interest in leveraging RegTech. Law firms must then adopt a multi-faceted approach. On the one hand there are opportunities and on the other, threats. Firms can utilise the technology offered by RegTechs to strengthen their own compliance function, there are new clients and service offerings available – but law firms must also keep pace to stay relevant and competitive.
to love or to hate? RegTech and the opportunity for the legal sector
For lawyers, there is much to consider around RegTech and much to love:
firstly, RegTech businesses are new potential clients; as discussed earlier we have high growth potential and we need great legal services!
new services for existing key clients – as incumbents in banking and finance start to deploy RegTech solutions there is a body of work to be done navigating the legal and regulatory implications of adopting and implementing new approaches – of course this work is of much interest to law firms
building tech credentials, just as incubators and accelerators are being used as strategies by some firms to establish themselves as a conduit between potentially successful young technology firms and the banking sector; creation, utilisation and knowledge of RegTech can help firms position themselves as authorities in the tech field
finally, there are big efficiency, scalability and quality wins on offer for those firms who can as adopt RegTech for their own compliance and business operations – there is a huge overhead complying with the range of regulations law firms are subject to themselves (a number the same or similar challenges as faced by the financial institutions); furthermore firms who can prove they are innovating to deliver cost and quality benefits to their clients will stand out when it comes to tenders and other competitive processes
Law firms therefore have a myriad of motivations to keep-step with these tech firms and the development of RegTech generally.
Over the coming years I fully expect to see that law firms will recognise the growth potential of RegTech. We know from the regulators that regulation will definitely not be getting any less demanding or complex. Moreover, the experience from the financial services sector shows us that one of the best methods for ensuring that regulation is adhered to, while cutting time and costs, is to use technology. If anything, we will also see the regulators themselves adopting RegTech solutions to carry out some of their own duties and enable more effective, efficient monitoring, reporting and regulation.
so why hate? the threat to internal and external services
When it comes to RegTech there's no doubt the conversation is often centred around the value of automation, efficiency and compliance.
We recognise the reservations many in law firms hold over technology supplanting them in their work. This can be two-fold – potentially impacting internal service providers operating centralised compliance functions within the law firm or the potential lost billable hours for services performed to carry out due diligence or investigation on their clients' clients.
While RegTech does very definitely cut down on the need for human interaction, our experience is that this benefit either frees up the time of fee earning lawyers to work with their clients and on caseloads or enables risk professionals to eliminate low value administrative aspects of their KYC processes to give due attention to higher value risk assessment and more complex matters.
By using technology like automation to accelerate client inception and to remediate existing clients, the firm can take a more proactive, sophisticated approach to risk management for both internal and external clients.
moving to a technology driven future?
If we look at the relationship between the legal sector and FinTech, it is clear that law firms understand the opportunities held within the sector. The necessity of banks and other financial institutions to update their internal technologies has been well documented and there are many tech companies, ably assisted by their legal colleagues who are carrying out excellent work in doing so.
RegTech, as the younger sibling, is not as well understood, and it may take one or two more firms to grow into truly global giants before it is afforded the same respect that FinTech is. That said, the opportunities for law firms to develop relationships with some of the burgeoning RegTech companies in the UK are there now.
We have seen the development of some technologies that could threaten traditional legal services. Rocket Lawyer is one such example where customers can input a question that is reviewed by a real lawyer through a web application in real time, with the answer fed back. It also allows for the creation of simple legal documents. Only last week, I read of Linklaters, developing software robots that use artificial intelligence to learn to do research tasks usually undertaken by junior accountants and lawyers.
RegTech is different.
By working to free up the time of client facing lawyers by cutting down on admin tasks, RegTech firms and legal practices can work in harmony to more effectively utilise the time and expertise of their respective teams and strengths.
And in a growing sector where companies aspire for growth at a global scale, there is more than one reason to recognise the potential of Legal RegTech.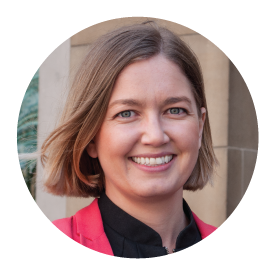 about Alex Ford
VP OPERATIONS
Alex has worked with encompass since 2012 and relocated to Glasgow in 2015 for the company's launch in the UK and establishment of the UK operation. As Vice President of Operations, Alex oversees Customer Success, Product, Business Systems and Security from the head office in Glasgow. Previously, Alex was Marketing and Innovation Manager for the Institute of Executive Coaching and Leadership in Sydney and Hong Kong, and prior to that marketed software company The Distillery. She holds degrees in Japanese and Marketing, as well as Digital Marketing qualifications from ADMA and Product Marketing from UC Berkeley.
on demand webinar
what is regtech?
Recent years have seen the rise of regulatory technology, or RegTech, solutions designed to help companies meet the expectations of increasingly complex regulations applied to the financial and professional services sectors. In this free 25 minute webinar, we take a look at the background to RegTech, how it impacts business today, and where we can expect it to go in the coming years.
about encompass
Founded in 2011 by entrepreneurs Roger Carson and Wayne Johnson, and operating from the UK, encompass is the creator of unique, innovative KYC software for banking, finance, legal and accountancy that enable better, faster commercial decisions. The company is driven by the belief that the best decisions are made when people understand the full picture.
want to turn regulation compliance
in to a competitive advantage?
Contact us today to arrange your personalised consultation of encompass verify.
Discover how our KYC automation software can help your business accelerate onboarding and give you peace of mind that you are regulator ready.