New whitepaper gets to the heart of the concept of perpetual KYC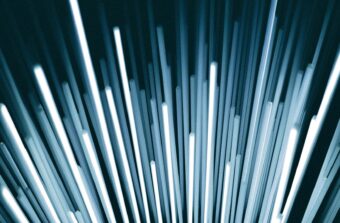 pKYC (meaning Perpetual KYC) is an emerging concept in financial crime compliance, which is generating interest because it offers regulated entities the potential of maintaining KYC profiles dynamically and adjusting their risk assessments as and when new information becomes available. 
For organizations undertaking digital transformation of their risk and compliance operations, pKYC appears a natural progression towards a data-driven target operating model.
A web search on the term perpetual KYC indicates that technology vendors and service providers on the supply side of the market are leading the discussion. Perpetual KYC: the future of due diligence? – a new whitepaper produced by our partner, financial crime agency Themis, and sponsored by Encompass – investigates the concept.
Importantly, this publication includes the results of polling KYC practitioners and heads of compliance departments to assess views from the demand-side. The report makes for informative reading, particularly on the challenges that these compliance professionals believe regulated entities face in readying themselves to adopt pKYC.
Practitioners polled by Themis cite their difficulty of accessing up-to-date data and achieving a single customer view as a challenge to their current KYC operating models. Evidence for this is seen in their difficulty in completing refreshes of KYC profiles within the typical 1/3/5 yearly schedules that regulated entities set themselves, and growing backlogs of work. A route to pKYC is unrealisable until regulated entities solve this existing difficulty.
Our experience in working with a number of the largest financial institutions demonstrates that embracing intelligent process automation to power due diligence on demand immediately improves effectiveness of risk management and efficiency of KYC operations. A typical Encompass implementation project completes in weeks, allowing institutions to operate KYC, including periodic refresh, as they originally intended.
This frees our customers to plan their new data-driven operating model. At its heart, pKYC is about now and then: comparing information the institution is now learning about a customer with information it collected then, at the time of its most recent due diligence.
pKYC depends on the ability to access up-to-date data and generate a digital customer profile: this is a core competency of Encompass. Our customers create the data baseline against which all future alerts will be compared to determine whether a change in circumstances is material to their risk assessment. Due diligence on demand forms the data foundation of the new pKYC operating model. A small number of regulated entities are making real progress in their work of implementing pKYC, these are the visionaries.
As William Gibson observed, "the future is already here – it's just not very evenly distributed."
You also might be interested in