why OPBAS report findings don't tell the full story
The accountancy and legal industries have been making headlines recently, after a report from the Office for Professional Body Anti-Money Laundering Supervision (OPBAS) highlighted criticisms in how professional bodies representing the sectors tackle money laundering, particularly when it comes to taking action against offenders.
In the first report of its kind,
OPBAS
, which was established for regulators in 2018, concluded that accountancy associations, in particular, are resisting taking enforcement action against their members for failings, out of fear that doing so may result in them going to other bodies.
Of the 22 professional institutions overseen by OPBAS – the supervisor of supervisors for Anti-Money Laundering (AML) – nearly all were found to have failed to gather full basic information on members. Meanwhile, 80 per cent were adjudged to be lacking in appropriate governance arrangements to properly take a stand against the issue within their own profession, and nearly a quarter of the bodies do not undertake any form of money laundering supervision.
While OPBAS' conclusions do not make for positive reading for the accountancy and legal sectors – and particularly their regulators – overall, encompass' industry advisor Amy Bell believes they do not tell the full story.
Here, Amy, who is a compliance consultant and director of Amy Bell Compliance, shares her insight, including what she thinks the report really means for the industries involved.
There can be no denying that this report, and its findings, does not paint a great picture of supervision but, when you look below the surface-level reasoning connected to some of the criticisms, there are factors that have undoubtedly played a part in the end result.
Throughout, OPBAS have been critical of the regulators and, when taking an overall view of the perceived failings, what they will say is that they issued a handbook of what was expected. This was in the form of a sourcebook, which gives information, particularly aimed at professional body (AML) supervisors about how they can meet their obligations in relation to AML supervision.
However, what will not be obvious to the 'untrained eye' when reading this report is that the timeframe between the establishment of OPBAS, the sourcebook being issued and the visits that were used as a basis of assessment taking place was relatively short.
What this means is that regulators were not given a lot of time to get recommendations embedded into their practices. Therefore, while the figures and areas for improvement highlighted in the report do need to be taken seriously, investigated thoroughly and used as learnings, they don't perhaps paint the full picture of what is going on.
It must be said that this way of assessing things is new – it is a system that has never been used before and the report is the first of its kind. This means that, for regulators, it is the first time that they will have seen what the expectations truly are and what OPBAS are looking for, so they need to be given time to work on what has been uncovered.
There can be no shying away from the fact that there is a lot to be done in order to reach better standards and working practices that will really make a difference but what this report does is it establishes a baseline and a place for improvement.
It is important that it is viewed as what it is – an assessment – rather than criticism. We are going through a period of change – OPBAS is new, there is a new sourcebook, and we must allow time for adjustments.
Organisations have already made significant strides in recent times, with the Solicitors Regulation Authority (SRA) ramping up their efforts to combat issues, and, with OPBAS driving continual improvement, this is only likely to improve.
What we see now is a great opportunity to know where the focus has got to be, share best practice and ways to do things better.
Going forward, what the introduction of OPBAS and the take-away points of this report will mean on a practical level is that firms will have to demonstrate what they are doing to work with regulators, particularly in high risk areas.
For law firms, especially, there is going to continue to be a keen eye on what they are doing, particularly in areas such as real estate and beneficial ownership. Regulators will have to gather more information and practitioners should expect to have more calls for information, especially in high-risk areas.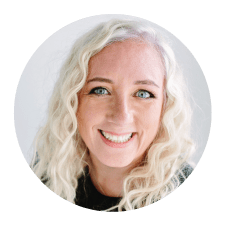 about Amy Bell
INDUSTRY ADVISOR
Amy worked for many years as a solicitor before moving into compliance and eventually launching her own firm. A leading figure helping law firms adapt to the changing legal landscape, Amy is also the author of The Law Society's Elearning and Toolkit on the Bribery Act, and member of their Anti-Money Laundering Task Force.
Amy specialises in AML regulations mainly professional services and runs ABC Consultancy.
Connect with Amy on LinkedIn.
view more from Amy Bell
Encompass' intelligent process automation conducts live document and data collection, analysis and integration from public and premium sources to bring transparency to complex corporate structures and ultimate beneficial ownership, delivering the most accurate and complete KYC on demand.