Zurich
Next, I headed to the second UK LegalTech Mission to Switzerland. Held in Zurich, the event was organised by the British-Swiss Chamber of Commerce, in collaboration with the Department for International Trade, Scottish Development International and University of St Gallen.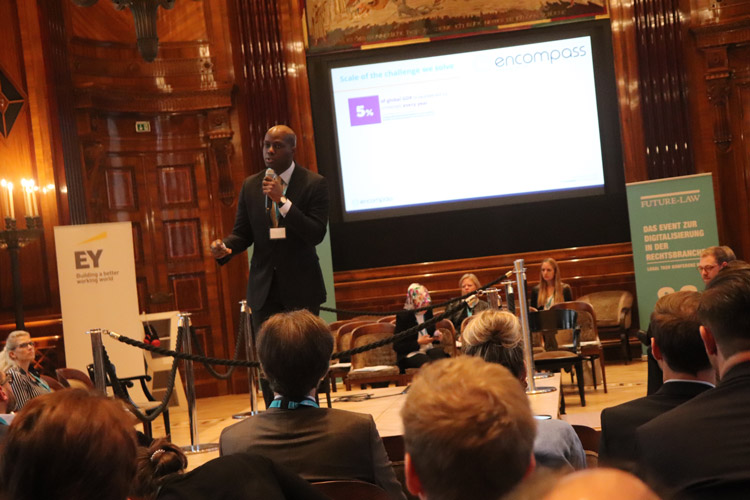 We were delighted to be one of seven UK companies given the chance to pitch to an audience of innovators, practitioners, users and decision makers.
The schedule was packed with great speakers, including Jane Owen, Her Majesty's Ambassador to the Swiss Confederation and non-resident Ambassador to Liechtenstein.
Looking at possibilities for the UK, she shared the useful reflection that Switzerland is the country's fourth largest market for services exports, and there is an active knowledge and human resource exchange between the two countries.
Automation was also firmly on the agenda, as lawyer Dr. Pierre G. Zickert gave a rundown of his experience with automation tool Hotdocs, which allows firms to make amendments to contracts and collaboratively work on them, proving cost and time effective.
Dr. Zickert gave some best practice tips when it comes to implementing an automation tool, which gave an insight into a valuable perspective for me to consider, such as:
before automation can happen, map processes and analyse
automate in manageable chunks and move on after a part of the process is under control
An especially relevant part of his slot came when he discussed the human element of digital transformation, telling how getting internal departments engaged is key for the success of a project.
At Encompass, we know that using automation doesn't mean humans aren't needed to execute a process but, rather, it allows their time and skills to be dedicated to more stimulating and crucial tasks.
This opportunity for employees to concentrate on less run-of-the-mill duties can have wide-ranging and perhaps unexpected benefits. The legal sector is competitive, meaning there is a race to secure the best talent. These individuals won't be enticed to join a company if they're bogged down by repetitive tasks, so automation can also contribute to talent retention.