Our latest release brings you access to Thomson Reuters' flagship product World-Check, a highly structured database for your screening processes.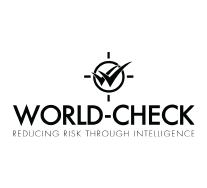 With the company and person reports you can uncover Politically Exposed Persons (PEPs), International Sanctions and Adverse News information around the world when screening your clients. Thomson Reuters World-Check joins our strong suite of screening products which already includes C6i and Dow Jones Risk & Compliance.
Thomson Reuters World-Check is available to existing customers of World-Check through the On Account model which means they can use their existing World-Check credentials through the Encompass platform. Customers without existing credentials can also access it through our reseller model.
Thomson Reuters World-Check is a highly structured database of intelligence on heightened risk individuals and organisations. Widely adopted by the world's largest financial institutions and corporates, World-Check intelligence supports the Know your Customer and Third Party Risk compliance process in areas such as PEP monitoring, sanction screening, AML/CFT risk, and anti-bribery and corruption. The World-Check data is used within Thomson Reuters Risk Management solutions for transaction monitoring, enhanced due diligence and client onboarding.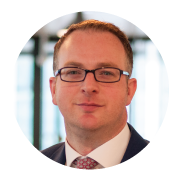 ABOUT GRAEME PORT | HEAD OF PRODUCT
Graeme Port is a product management professional with over 15 years' experience in the compliance and credit risk industries. He has particular expertise in the underlying data supporting the business critical decisions made by both the credit and compliance risk functions within financial services firms.
Before joining encompass in early 2016, Graeme's career spanned multiple roles at information giant Equifax, from sales and credit risk to product management and, latterly, representing Equifax at the Business Information Providers Association.
Encompass' intelligent process automation platform for KYC dramatically improves the client experience, significantly speeding up KYC processes. Encompass automates gathering, processing and collation of primary and premium information and news discovery for KYC purposes – be that for new customer onboarding, event-driven refresh, or remediation.
Using their customers' existing internal KYC policies and processes, Encompass constructs corporate ownership structures, discovers beneficial owners, and comprehensively screens entities and persons for risk – be that across structured watchlist data sets or unstructured adverse media sources.
Advanced intelligent process automation builds a comprehensive KYC profile from multiple sources, facilitating fast, confident decisions.