Anti-money laundering compliance: a primer on source of wealth and source of funds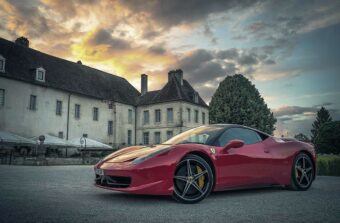 What are the key regulatory drivers behind the need to identify and verify source of wealth and source of funds? That's what we asked Amy Bell, legal industry advisor to Encompass, who shares what you need to know, as well as some practical guidance on how to approach the challenge in this blog.
The latest Solicitors Regulation Authority (SRA) report on Money Laundering (2 March 2018) refers to the steps taken by law firms to establish the source of funds and wealth for transactional matters. Many people often confuse source of funds and source of wealth.
The two terms are different and should be treated as such. When we refer to source of funds we are referring to where the client's funds are received from e.g. a UK bank account. Source of wealth, on the other hand, relates to how the client came to have the funds in question e.g. via inheritance, house sale, or investment. Source of wealth plays a particularly important role when conducting your money laundering risk assessment. If you are clear about the legitimacy of a client's source of wealth, the risk of money laundering is significantly reduced.
The Money Laundering Regulations 2017 mention the source of funds in two places:
Regulation 28 (S11(a))

"…scrutiny of transactions undertaken throughout the course of the relationship (including, where necessary, the source of funds) to ensure that the transactions are consistent with the relevant person's knowledge of the customer, the customer's business and risk profile;"

Regulation 35 (S5(b))

"…take adequate measures to establish the source of wealth and source of funds which are involved in the proposed business relationship or transactions with that person;"
Source of funds
The law does not require you to prove that the money is clean, but you should be satisfied the funds are consistent with the risk profile of the client without raising any suspicions to money laundering. There are some types of work where it is important for you to review source of funds, this may include (but is not limited to) where:
1. You have categorised your risk assessment as high risk either at client or matter level.
This may include situations where client money is expected to be received e.g.:
from a high-risk jurisdiction or;
where shareholders have no apparent online presence and the transaction is of a substantially high value or;
where there are concerns about the client's net wealth or source of funds as a result of negative news suggesting potential involvement of proceeds of crime
when dealing with a conveyancing matter and a purchase of a property
advising a client in relation to setting up a trust when there seems to be little reason to do so or
where the trust is established in a jurisdiction with limited Anti-Money Laundering/Counter-Terrorism Financing regulation
when dealing with a Politically Exposed Person (PEP)
2. You are acting either as an executor, or for executors, you should consider the history of all of the funds which make up the estate under administration.
Consider whether the estate assets have been earned in a foreign jurisdiction and whether the wide nature of the offences of 'acquisition, use and possession' in S329 of Proceeds of Crime Act (POCA) apply. Also consider whether estate assets have been earned or are located in a suspect territory and if so, whether you need to carry out further checks regarding the source of those funds, as S328 offence "entering into or becoming concerned in an arrangement which he knows or suspects facilitates (by whatever means) the acquisition, retention, use or control of criminal property by or on behalf of another person", may also be relevant.
3. You have unusual transactions, consider conducting further due diligence, particularly on source of funds.
Regulation 28(11) requires that you conduct ongoing monitoring of a business relationship. Consider procedures for record keeping any ongoing monitoring, being sure to scrutinise transactions undertaken throughout the course of the relationship.
When investigating source of funds, you may ask for documents, for example:
bank statements
receipt of a redundancy payment found in the agreed final settlement from the employer
sale of an asset details in the completion statement
divorce settlement and court order specifying the written settlement agreement
inheritance money in the form of the Will statement
If you have acted for the client before, communicate with other departments as they may have all the information you need without requesting this again from the client. Review the documents as part of your risk assessment to consider whether additional information is required to clarify.
Finance/Account teams can also help by monitoring whether funds received from clients are from credible sources. Questions they may ask include:
Has the money come from a company for whom your client is a director and if so, do they have authority to use company money for the transaction?
If the funds have come from a third party, what is the relationship and why is the third party involved? You do not have to make enquiries into every source of funding from other parties however, be alert when you may need to ask for more information.
Assess any risks associated with cash payments that have been deposited into client account and ensure you have controls to detect and investigate further before allocating to a matter.
Find out more about the difference between source of funds and source of wealth in this webinar. 
Source of wealth
If a person's wealth is clearly derived from legitimate means such as an inheritance, house sale or investment, and they are engaging in a transaction which is consistent with that wealth, you are not required to request evidence of this by trawling through reams of bank statements to prove the point.
Below are some examples of when and how you can establish the source of wealth:
Where you are dealing with family fortune which may have been derived as a result of inheritance. Detail and record your assessment and if you are not satisfied you may want to see documents to prove wealth in documentary evidence.
If the client is an active entrepreneur research the company name, record a description of business activities and review the website to ensure all fits within the client profile.
If the client is a former entrepreneur and the business has been "sold to third party", establish the name of purchaser and approximate date and other details of description.
With employment and wealth generated from a high net worth professional research whether the individual is regulated and request certain employment details to assess whether this fits with the client profile.
You should also be aware that Regulation 40 requires you to keep records of your Customer Due Diligence (CDD) documents and information, and sufficient supporting records in respect of a transaction (whether or not an occasional transaction) which is the subject of CDD or ongoing monitoring to enable the transaction to be reconstructed. This includes information and documentation obtained in connection with source of funds checks and the process of the transaction itself.
The role of technology
A broad range of information from diverse sources is needed to understand and verify source of wealth and source of funds. For example, you may need to map out a corporate structure in order to identify beneficial owners, understand the business and family connections of an individual, or run credit checks through established agencies. This all requires accessing and analysing various sources of data – often from multiple jurisdictions.
The process of gathering and analysing data, acting on it and comprehensively recording all actions and decisions taken for audit purposes often takes several hours for simple cases, and days for more complex ones. This can negatively impact the client experience as well as the time taken to recognise revenue.
In order to streamline the client onboarding process and improve client experience throughout the duration of a relationship, firms must now look to technology. intelligent process automation, such as that offered by encompass, can precisely replicate the processes used to gather, extract and analyse data, compile comprehensive client files that include relevant documentation, and dynamically construct complete audit trails.
Find out more about the difference between source of funds and source of wealth in this webinar. 
You also might be interested in