spearheading the KYC – AML automation movement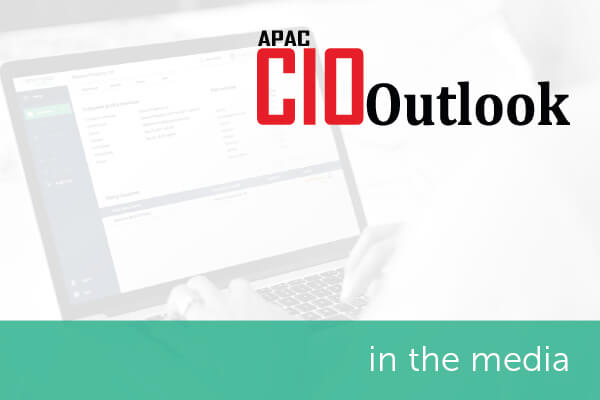 spearheading the KYC – AML automation movement
As part of APAC CIOoutlook recommending their top 25 compliance solution providers of 2018 – of which encompass was honoured to feature – they interviewed encompass' Wayne Jonson on how encompass offers help to financial services companies.
This is the second year in succession that encompass have featured in CIOoutlook's top 25 compliance solutions. The compliance landscape has become ever more stringent following the introduction of the 4th Money Laundering Directive last year. Already, the fifth Directive is under discussion at supra-national level and we're expecting to hear further announcements from the Financial Action Task Force (FATF) shortly.
As Johnson explains in his interview, encompass ensures that the "series of steps to gather information from around the world, analyse, and run the information through screening steps, gather adverse news on their clients, and finally bring that all together to make a risk assessment" can be accomplished far more quickly than previously possible using intelligent process automation (IPA). The use of IPA has the added benefit of requiring less human oversight, and being able to pull strands of information from different data sources together.
encompass also brings value to its customers through the ability to accommodate large volumes of customer checks. Customers can check multiple profiles at any time, a feature that would be a huge pain point for customers were it not available. Johnson is also asked about encompass' ability to integrate with different solutions. As he explains, through the use of a simple API or web interface, it is simple to append to existing systems.
encompass embraces speed and gives peace of mind to its customers. As Johnson concludes, "our product is always driven by what customers need."
Read the full article in APAC CIOoutlook:
encompass corporation: Spearheading the KYC-AML Automation Movement
about encompass
Founded in 2011 by entrepreneurs Roger Carson and Wayne Johnson, and operating from the UK, encompass is the creator of unique, innovative Know Your Customer (KYC) software for banking, finance, legal and accountancy that enable better, faster commercial decisions. The company is driven by the belief that the best decisions are made when people understand the full picture.
want to turn regulatory compliance
in to a competitive advantage?
Contact us today to arrange your personalised consultation of encompass. Discover how our KYC automation software can help your business accelerate onboarding and give you peace of mind that you are regulator ready.
You also might be interested in