the full picture, this week – 8 February 2019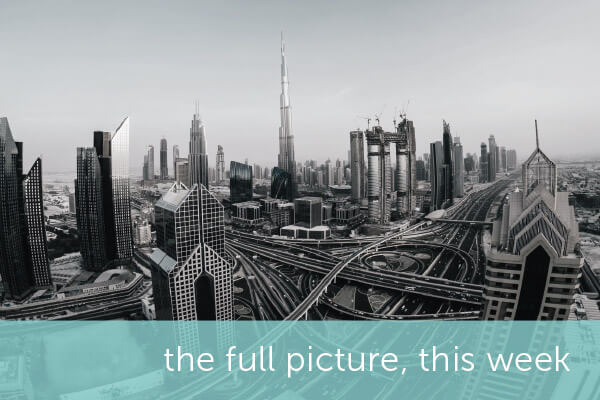 the full picture, this week – 8 February 2019
Let us put you in the picture this week, as we round-up and react to the latest news from the financial crime compliance and technology sectors. We're back with the first edition of the year, after a short break, and digital identity is on the agenda, following the release of a report calling for a new national scheme to tackle money laundering and payments-related financial crime.
With the news that poor customer experience is costing financial institutions up to $10 billion each year, we also look at the importance of onboarding and how having efficient processes in place is more significant than ever.
These issues, and more from around the globe, give us plenty to dive into for your Full Picture, This Week…
Click here to get the full picture sent to your inbox every Friday.
financial crime and technology
This week, we start by exploring the topic of digital identity, following a report by the Emerging Payments Association (EPA).
Focusing on the ever-prominent threat of money laundering and payments-related financial crime, the EPA suggests that a national digital identity scheme, backed by UK financial institutions and payment processors, would help to stamp out the problem.
In their 'Facing Up To Financial Crime' report, drafted in conjunction with a syndicate of members led by Refinitiv and Barclays, the EPA examines how fraudsters and money launderers abuse payment services and bank accounts to commit serious financial crimes, making a number of recommendations for action.
Identifying championing digital identity as key to tackling the issues, the findings of the report also point to the significance of payments and financial services companies using new technologies and to work collaboratively in finding solutions.
Read more on the recommended next steps here.
the encompass view
In this technology-driven age, consumers expect everything to be mobile and instantly available. The same expectations have now permeated the B2B world, and digital identity is one such area.
In order to keep up with expectations, it is increasingly important for businesses to know their customers, their preferences, and offer them as many options as possible. By doing so, their chances of securing clients will be maximized.
Biometrics and digital identity solutions are evolving daily, so it is vital when firms are integrating such solutions into KYC processes, they ensure that they are future proofing for technology advancements; company success and customer satisfaction will depend on a firm's ability to move with these developments. A single, unified KYC Platform which automatically delivers such advancements into a firm's KYC processes, without operational or technology change programmes, is vital.
Graeme Port | Head of Product, encompass
customer onboarding
Poor customer experience is costing financial institutions $10 billion in revenue each year, according to a report by Fenergo.
Analyzing the need to improve customer experience by commissioning a survey that questioned executives across the globe, the digital Client Lifecycle Management (CLM) software solutions provider also concluded that one in three in companies have lost customers due to inefficient onboarding processes.
Delving into the matter of onboarding further, it was found that:
improving data and document capture is ranked the highest critical business issue and pain point across the board (31%), as compared to complying with rising number of regulatory requirements (19%) and improving data management (18%)
81% believe poor data management lengthens onboarding and negatively affects customer experience
84% believe the client experience during the onboarding process impacts the lifetime value of the client
the encompass view
In the current landscape, customer experience, from the onboarding process onwards, is more crucial than ever.
When businesses invest in digital transformation, the focus is often primarily on existing clients, rather than looking at that process before clients are taken on, which should also be key, as first impressions really do count when it comes to developing successful and lasting relationships.
A business' reputation is only as good as the quality of the customer experience they offer. Those that don't focus on this are not only losing money, but credibility and future clients. It is also important to note that, in order for the digital transformation process to be effective, speed and compliance should go hand in hand and take equal importance in the eyes of both the customer and provider as one cannot exist well without the other.
Ed Lloyd | Executive Vice President, Global Head of Sales & Marketing, encompass
Looking again at Anti-Money Laundering (AML), Dubai has been called a "money laundering paradise" by anti-corruption group Transparency International.
An article by Forbes details how Dubai, despite having a reputation as the leading business hub in the Middle East thanks to an open economy that welcomes companies and individuals from around the world, has garnered notoriety as a place where rules can be ignored.
And, in its latest Corruption Perceptions Index, anti-graft campaigning group Transparency International discusses the growing issues around AML in the popular location, stating:
Dubai has become an active global hub for money laundering … where the corrupt and other criminals can go to buy luxurious property with no restrictions.
Read more here.
Looking at what the rest of this year could bring, FStech have produced a whitepaper detailing the challenges that may be on the horizon for fintechs in 2019.
The research predicts that there will be five key categories of disruptor in the market and offers analysis on the impact that they could have. It defines these categories as:
e-money institutions
payment service providers (PSP)
foreign exchange (FX)
peer-to-peer (P2P) lending and crowdfunders
spread betting and CFD trading
You can delve into the paper here.
news in brief
Brexit was on the agenda as DLA Piper released their AML Bulletin. The bulletin looks at AML developments in the UK and internationally in the financial services sector, including the AML and counter-terrorist financing related aspects of the political declaration on the future UK-EU relationship and the steps that firms need to take in preparation of a 'no-deal' outcome.
Just how will leaving the EU affect anti-money laundering efforts? This very topic is examined on FTAdviser.com here.
Global Data Consortium (GDC) Co-Founder Charles Gaddy has given his take on beneficial ownership and combining KYB with KYC for identity verification. Read the PYMNTS interview here.
Latvia is stepping up efforts to tackle money laundering, with U.S. Ambassador Nancy Pettit insisting the country must do more so that foreign investors do not have an image of it as a money laundering paradise. She told Latvia news agency LETA that the new government's actions in fighting the issues will speak louder than words.
Preacher and businessman Shepherd Bushiri could be hit with hefty sanctions as he faces charges connected to fraud and money laundering. South African media outlet News24 reports that Bushiri, from Malawi and based in South Africa was arrested over offences dating back to 2015.
the latest from encompass
In our first webinar of the year, CAMS-certified solutions consultant Ruby Schembri will be discussing the role of automation in KYC, looking to separate the tangible benefits from the promises made for this technology. The complimentary session will cover:
commonly-held perceptions of automation in banking and finance – guiding truths or impediments to progress?
robotic processing and artificial intelligence – vendor hype or foundations for new digital processes?
what does the future hold for KYC analysts and for emerging technologies?
Book your place here.
The world of Know Your Customer (KYC), compliance and financial crime never sleeps, and if your challenges are keeping you up at night let us help. encompass intelligently automates information and news discovery for KYC requirements for onboarding, event-driven refresh and remediation.
Driven by your internal policies, our platform automatically constructs corporate ownership structures, discovers beneficial owners, and in minutes screens all relevant entities and persons for regulatory, reputational and financial risk.
You also might be interested in